Aosta is a small city, located in the northwest part of Italy, at the foot of the Alps and its beautiful mountains. Visiting this city in winter has its charm but Christmas time in Aosta is one of the best moments. A few kilometers from Chamonix and Courmayeur, this city has a lot to offer, even in terms of gastronomy. Check my Top 10 Christmas markets in Europe.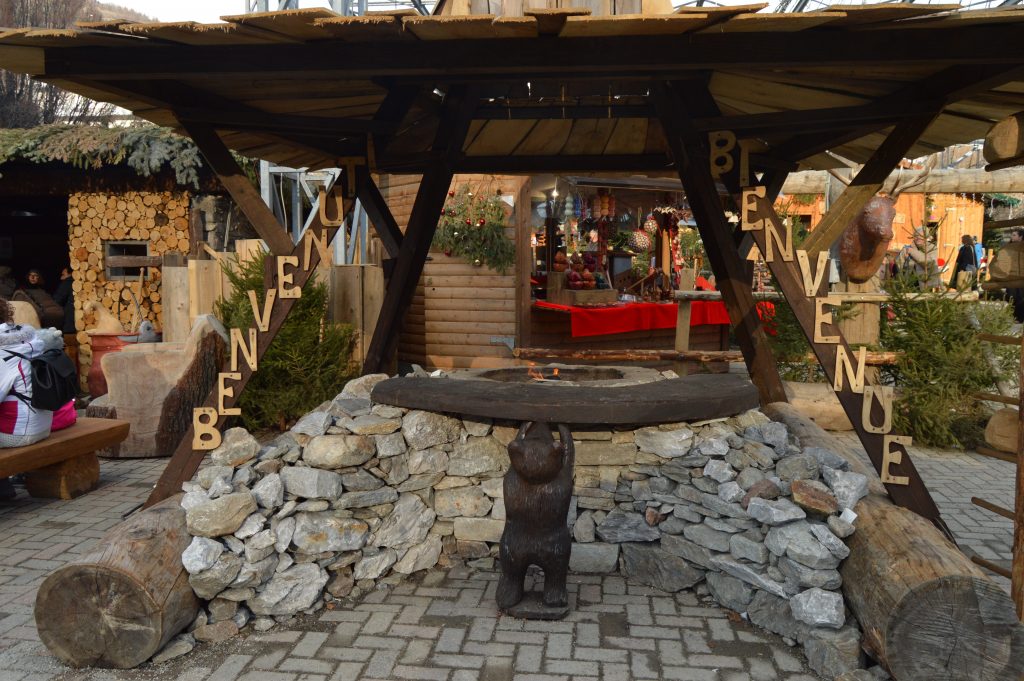 HOW TO GET THERE
The Valle d'Aosta region is right on the border with Switzerland and France. The nearest airports are Geneva (Switzerland) and Turin / Milan (Italy). Among the three I suggest you choose between Turin and Milan since when renting a car there could be a surcharge for getting out of the Swiss border.
Aosta is accessible by car from all over Northern Italy, from Milan are 2h20, while from Turin 1h30. If you start from France, Lyon – Aosta is a 3h drive, not bad right? Finally, from Geneva, there are only two cars, but the motorways are more expensive starting in Switzerland. With public transportation, you can consult Trenitalia for trains and Flixbus for buses, you will find super offers, from Milan € 8.
CHRISTMAS TIME IN AOSTA
From 24.11.2018 – 06.01.2019 (Christmas and 1 January included), in the archaeological area of the Roman Theater from Monday to Friday and Sunday from 10.00 to 20.00.
One of the most beautiful scenery I've ever seen, this is the archaeological area of the Roman Theater, a stone's throw from the main square of Aosta. The markets offer both typical products as products of companies in the area. In addition to the magic of an all-Alpine Christmas, a rich program of events and animations.
A lot of chalets full of local artistic productions, DOC and DOP food and wine products. I recommend you try the products of the area, such as Polenta, or Vin Brulè (hot wine), and cheeses and cold cuts typical of the area.
WHAT TO SEE IN AOSTA
Apart from the Christmas markets, Aosta is a very beautiful city to visit in a day. The archaeological area of the Roman Theater is always open to the public. Instead, the Cathedral is open only at certain times:
From October to March: on weekdays, from 6.30 to 12 and from 15 to 19. Sunday and holidays: from 7 to 12 and from 15 to 19. From April to September: on weekdays, from 6.30 to 12 and from 15 to 20. Sundays and holidays: from 7 to 12 and from 15 to 20.
The frescoes can be visited only during certain periods of the year. For the times of the functions and further information on the complex, you can visit this site.
Another historic building is the Hôtel de Ville at Piazza Chanoux, which is the town hall of the city. Finally, we can also visit the Complex of Sant'Orso, (admission € 7), the collegiate church and the Cloister are open every day from 9 to 17.30. The last entry is allowed 15 minutes before the time. Closed on December 25th and January 1st.
This is all about Aosta dear Travelers, soon I will give you more info on what to do in this area. Do you want to know Courmayeur or the Thermal Baths of QC Terme? Check here!
(Visited 613 times, 1 visits today)