When it comes to Christmas, the central and northern Europe are the best in terms of Christmas decorations. Today we discover Christmas time in Bruges, one of the most important cities in Belgium and one of the most visited tourist destinations in this period. Its warm and Christmas atmosphere will repay you the cold and low temperatures you can find. Check my Top 10 Christmas markets in Europe.
CHRISTMAS MARKETS
Bruges Christmas market is usually open in the period from around November 25 to January 2 each year, with a short pause on the Christmas day.
Bruges has two main Christmas markets, close one to each other. Markt or market square is home to the main Christmas market in Bruges. Simon Stevinplein Square hosts the other one which is lined with trees laden with twinkling fairy lights.
The entrance is free to all, except there's a small fee for the ones who would like to enjoy ice-skating on the ice rink in the Markt.
Belgium, famous for its chocolate or food. They will also offer a number of different treats to visitors, starting with warm waffles and hot chocolate that will definitely warm everyone up. Like every other market, the one in Bruges also has all kinds of handy crafts that you can buy and take home as a reminder of a wonderful time spent in this city in Belgium.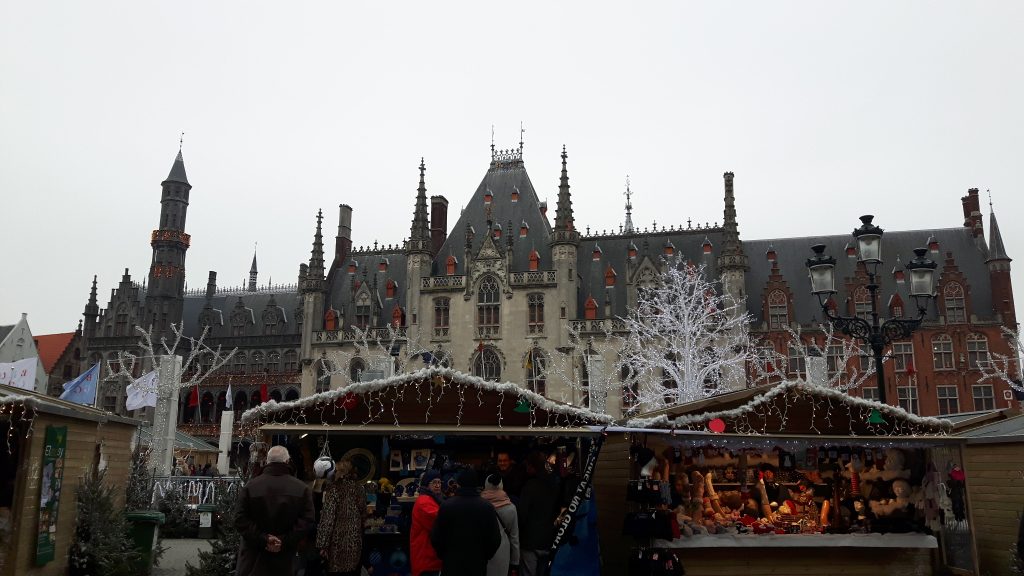 HOW TO GET TO BRUGES
The best way to get to Bruges is by train, comfortable and easy, from Brussels Airport there is a train every hour and a half that will take you to your destination (€ 22 single ticket), an option is to take a train that will bring to Brussels city center, and then change to Bruges, the price is the same.
If you already are in Belgium: departing from Ghent (price is 6.50€ one way, 30min) or Amberes (price is 15.50€ one way, 1h10min). Or from Paris (price is 36€ one way, 3h).
WHERE TO EAT
Restaurants in Belgium are used to manage reservations by the Fork app. Reserve through my link and you will win 1000yummy (10€) for your first reservation. Are u beer lovers? 2be Beer Wall is the answer, normally close at 19.00 so go early. Others suggestions are:
OTHER ACTIVITIES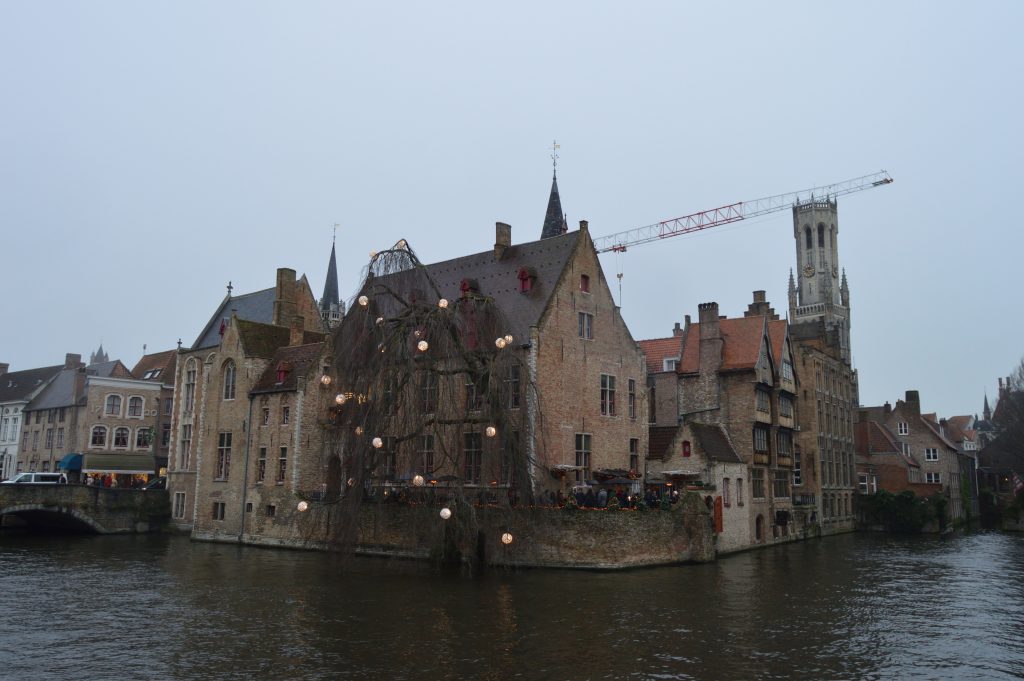 MORE CHRISTMAS TIPS
I give to you a list of tips to enjoy more your Christmas time in Bruges:
Try hot wine in the markets
Best souvenirs from Bruges? Chocolate boxes
Hot chocolate? Try the 

Choco Jungle Bar

one
Christmas markets accept card payments
(Visited 293 times, 1 visits today)