Visit Costa Brava is one of the most beautiful trips that you can do it in Catalonia and Spain. So Savage, so blue and very fancy, but have you ever renting a boat in Costa Brava? I do, so here some tips to make it possible. Not the cheapest option but affordable if you are more than 4 people.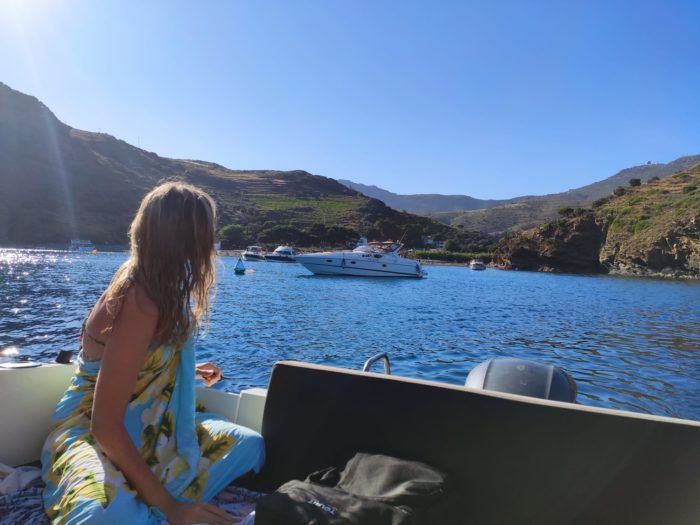 HOW RENTING A BOAT IN COSTA BRAVA
There is more than one harbor to visit Costa Brava by boat, the most famous are: Palamos, Roses, and Empuriabrava. We choose Empuriabrava because the is the best option to stay at the Cap de Creus area.
The Dream Yacht Charter was the company that we choose and more or less for 6 people we paid:
700€ Renting the boat
122€ Gasoil for 48hours
If exist any option to rent or take with you a paddle surf, do not hesitate, it's very important to reach the beach wherever you want.
WHERE TO STOP
The advantage of renting a boat in Costa Brava is the opportunity to see places that by car you can't see. Cap de Creus is the best option, here my top 5:
Cala Fredosa
Cala Rostella
Cala La Pelosa
Racó de Sant Pere
Cala Jugadora
SLEEPING ONBOARD
This option is perfect if you want to enjoy 100% of the experience. Just some tips:
try to stay as close as possible at the beach
tie the boat to a buoy
take some Biodramina pill to avoid  seasickness
take with you some blankets, night are very cold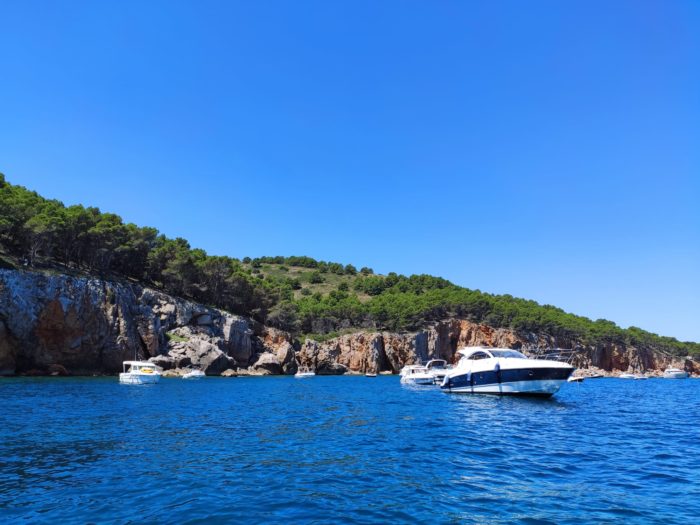 SLEEPING ON EARTH
I normally prefer this option, you don't know how will be the weather, however, isn't romantic compare to the boat. I recommend this option Cala Joncols hotel the view is beautiful and the restaurant is very good. There is a taxi service that can take you from the boat to the hotel, is very easy and free.
Another option is sleeping in a tent, a saw a lot on the beach, and maybe is not so comfortable (due to the rocks) but for me, is better than a boat bed. I think is for free, especially if you have park the boat closely.
(Visited 37 times, 1 visits today)