Christmas in France has a strong tradition and is one of the moments most awaited of the year. There are cities like Colmar which are full of tourists at this very moment, so take your time and organize a special trip in this beautiful country.
BEST CITIES
Colmar
Strasburg
Paris
Montpellier
Toulouse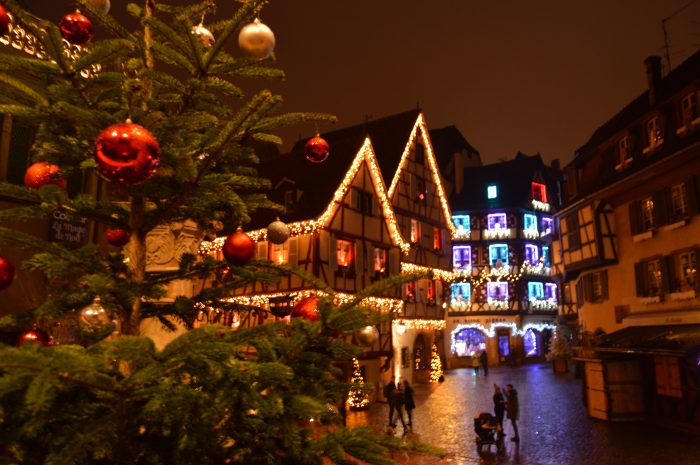 COLMAR
Christmas time in Colmar undoubtedly remains one of the destinations where Christmas is not just a tradition, but a strong point in terms of tourism. Millions of tourists visit the city at this time just to enjoy the decorations and Christmas markets. Considered the best Christmas markets of France in 2017 is not just a legend, in my opinion, is the best. Check my Top 10 Christmas markets in Europe. (From 22nd November to 29th December).
Close to Colmar you can visit Strasburg, which is particularly famous under Christmas, its Christmas markets are famous throughout Europe. Indeed Strasbourg is called the capital of Christmas, the main markets are located at Place de la Cathédrale, and in Piazza del Castello. Here you will find an extensive Christmas program that I recommend. I recommend to you the Strasbourg Pub Crawl tour, book here!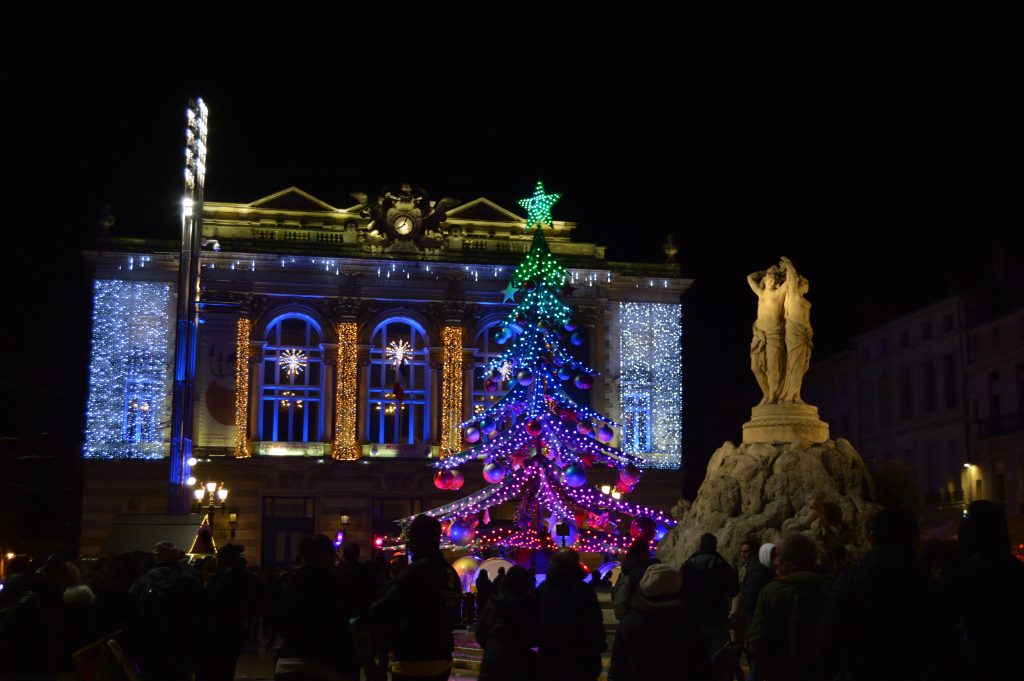 SOUTH OF FRANCE
One of the most romantic French cities, from December onwards, Christmas time in Montpellier is unmissable. Montpellier is located in the south of France, in the Occitania region, crossed by two rivers. With two nights you can easily visit the city and enjoy the Christmas markets in the evening. In the same region, you can visit Carcassone very medieval city, and Midi-Pyrenees.
PARIS
December is a wonderful time to visit Paris. The weather is cold and crisp, but the city is in full swing, with busy cafes, beautiful lights & decorations on the streets, and an interesting cultural program for locals and visitors alike. Paris, of course, is one of the most visited in Christmas (Disneyland Paris too), so, some activities for you:
Admire the Christmas lights. From mid-November until early January.
Go window shopping. Lafayette is one of the best.
Visit the Christmas markets. The Christmas market at the Jardin des Tuileries is one of the city's largest.
Go ice skating.
Listen to a Christmas concert.
Join in a Christmas church service.
Eat, drink and be merry.