Organizing a trip through La Rioja vineyards is amazing and visit Laguardia much more. A little city located 18km from Logroño. Here we are in the Basque country however the wine is called Rioja. There are still five access doors to the city. Its streets and corners preserve a great medieval flavor and its economy is based on the wine industry, with its own production and numerous wineries. Are you ready to visit Laguardia?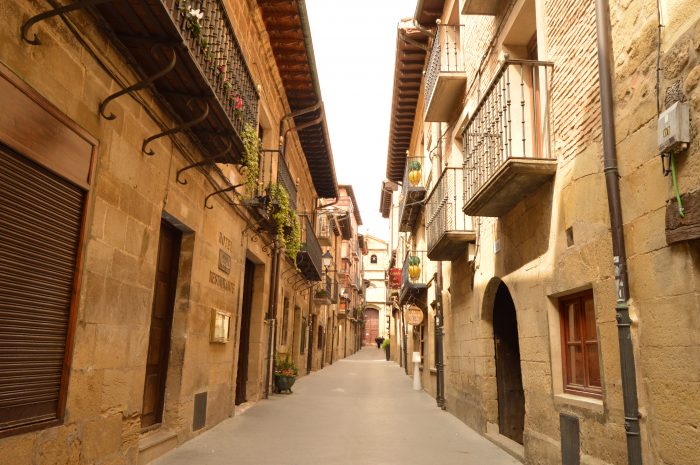 HOW TO GET TO LAGUARDIA
Laguardia is located in northern Spain, the nearest airport is Bilbao (Basque Country). It is located 122km from the airport, while if you prefer public transport, there is the ALSA company that offers bus services. Logroño has an airport too (RJL) but the flights are not as frequent as Bilbao.
From Spain, the advice is to reach the city by train until Logroño or Vitoria, (there are trains from Zaragoza, Barcelona, Madrid) and then rent a car. Trains do not cost too much, but if you want to spend less you can always watch with Alsa.com.  
WHERE TO SLEEP
The city isn't so big, if you want to stay here I suggest you book something in advance, especially for banks holidays, or the Holy Week. I chose the 3* hotel Hospederia de Los Parajes. This hotel is amazing and very romantic, you can have a room (with hydromassage) for 200€ per night. Breakfast was very good. If you want more information about the hotel read here!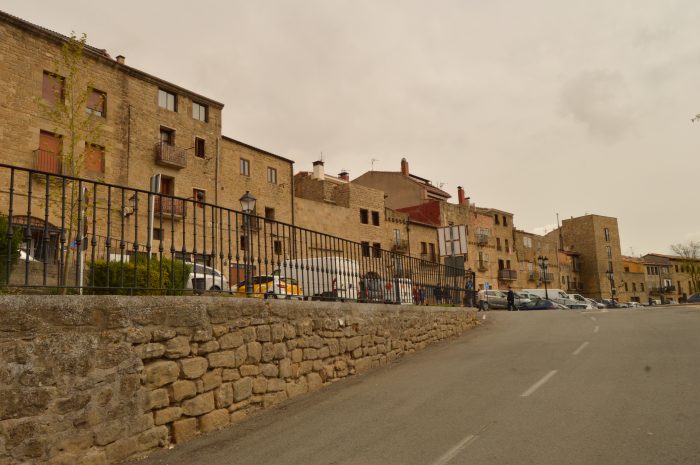 WHERE TO EAT
The Basque country is known for good food, one of my favorites thanks to the famous "Pinchos". The streets of Laguardia are full of restaurants that offer this option so good and cheap. I suggest you try the "Capricho de Baco" restaurant, its local cuisine is very good.  
TASTE LA RIOJA WINE
The perfect time to visit these areas is from April to October. The wine of this area is one of the best in Spain and well known abroad. La Rioja is a wine that includes 3 regions: La Rioja, Basque Country, and Navarra. My advice is to rent a car and visit the area in 4 or 5 days.
There are so many wineries in Laguardia, you can't even count it. If you rent a car it's better to stay in Laguardia for policy control. The most famous wineries are El Fabulista, Bodegas Solar de Samaniego, Bodegas Casa Juan. Are you interested in Architecture? Maybe you can visit the Ysios winery, designed by Santiago Calatrava.
The best wineries I have had the opportunity to visit were Campo Viejo, Cvne, Luis Cañas, Marqués de Riscal, Ramon Bilbao, Roda. More info on how to organize your trip to La Rioja read here!
MAPS OF WINERIES
Are you a huge wine lover?? Maybe are you interested to visit the Penedes area (Catalonia)
(Visited 172 times, 1 visits today)