Bilbao is the largest city in the Basque Country and provincial capital. The city is situated in the north-east of Spain, some 16 kilometers south of the Bay of Biscay. Bilbao is a symbol of gastronomy, culture, and music, perfect for a weekend or a day. Book here the Free walking tour of Bilbao.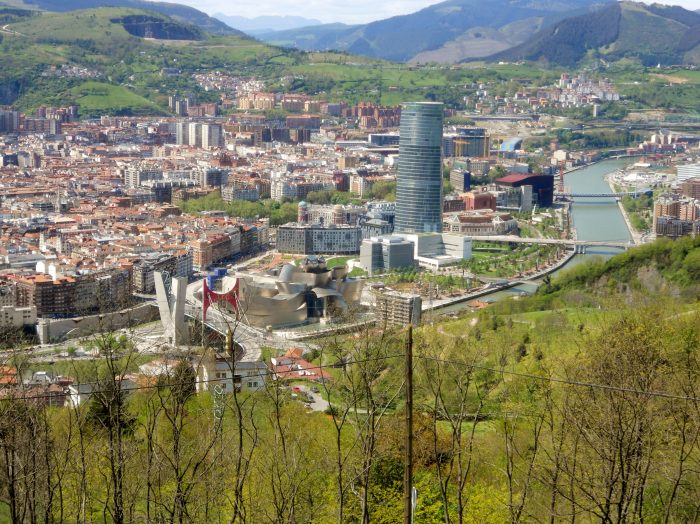 HOW TO GET THERE
Bilbao has an airport (BIO) just 12km from the city center, which can be reached by taxi or A3247 bus (cheaper). You will find companies such as Vueling or Ryanair or Iberia y with good prices all year round.
Another option is the train, € 35 one way from Barcelona in 4h30, while if you want there is a fast train to Zaragoza and then change. The bus option has good prices but they are always so many hours: Madrid – Bilbao is 4 hours journey, while from Barcelona are 6 hours.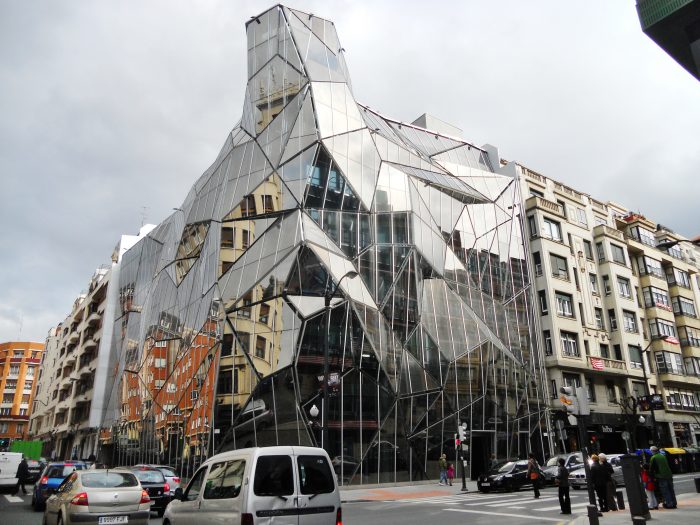 WHAT TO SEE IN BILBAO
Bilbao is easy to visit in a day but I recommend you stay at least one night in the city. One of the things I like most about Bilbao is the nightlife and restaurants where you can eat the famous Pichos until they burst.
Our tour starts from the Cathedral of Santiago de Bilbao, and a visit to the Ribera market, I always find it interesting to visit them. We move towards the north of the city Azkuna Zentroa, it is an old warehouse, transformed into a recreational and cultural center.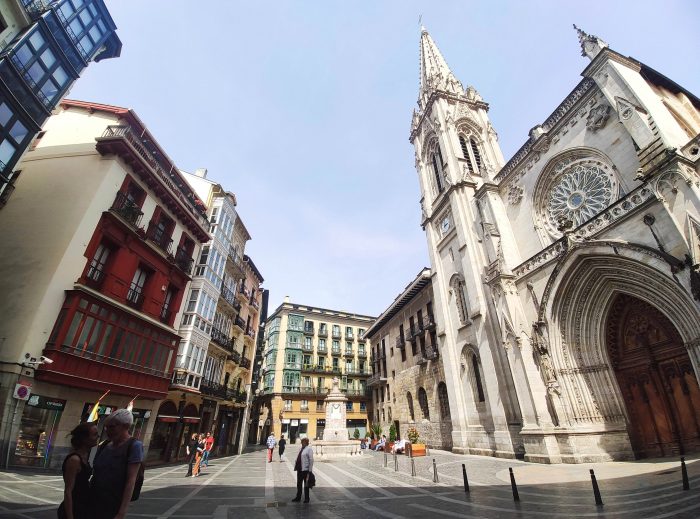 We go to the museum area, passing by Chavarri Palace, and arrive at the Bilbao fine arts museum. This area is very green, there are parks where you can stop for a break. Then we go to the Guggenheim Museum. Famous design by Frank Gehry, the same architect of the Marques de Riscal hotel, read here!
The upper part of Bilbao is really worth it, cross the Zubizuri bridge and go to get the Archanda Cable Railway. Tickets can be purchased at the up and down stations for € 1.75 or € 3.25 per round-trip ticket. Archanda is a tourist attraction, very popular with those who want to admire the panoramic views of the city. Enjoy the green spaces, play sports and visit the top gastronomic offer.
AROUND THE CITY: LA RIOJA
Rioja is a wine with "Denominación de Origen Calificada" (DOCa), which includes a large area in northern Spain. The wine is made with bunches coming from the autonomous communities of La Rioja and Navarra and the Basque country province of Álava. Among the areas most visited in September and October for its vast vineyards that surround the many wineries in the area. A journey through flavors and smells that will make you know one of the top products of this country. Read more…!