One of the most important cities in northern Belgium, Ghent is Belgium's second largest municipality by a number of inhabitants, one of the most famous university cities in Europe. Is not necessary sleep in the city but 1 day in Ghent is necessary to know better this country.
The city is host to some big cultural events such as the Gentse Feesten, I Love Techno, the "10 Days Off" musical festival, the International Film Festival of Ghent. Also, every five years, an extensive botanical exhibition (Gentse Floraliën) takes place in Flanders Expo in Ghent, attracting numerous visitors to the city. Book here the Free Walking Tour.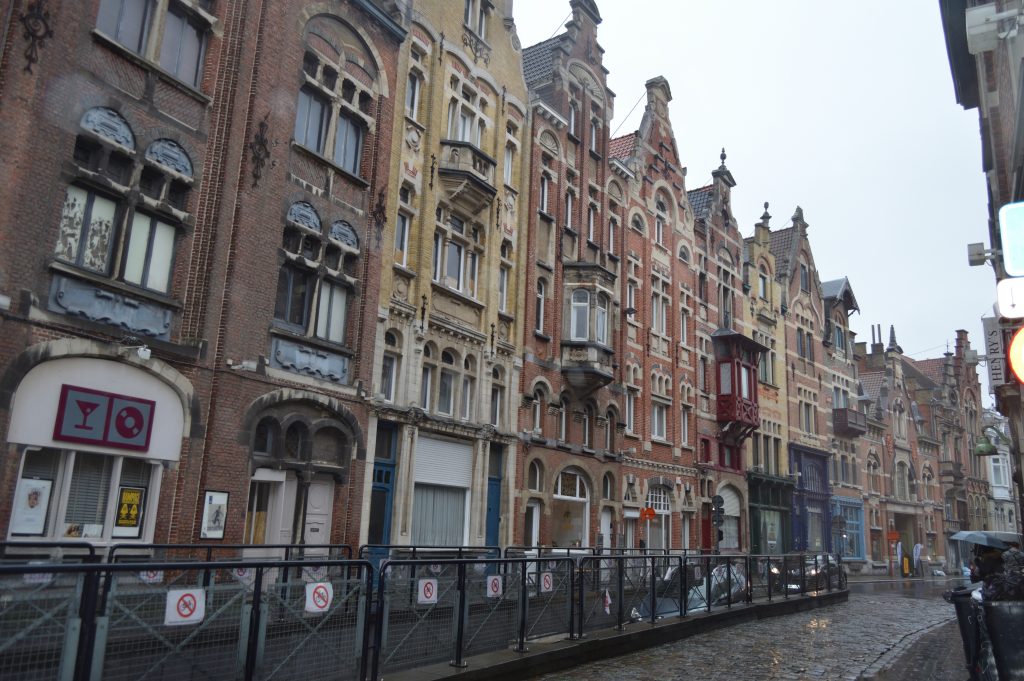 HOW TO GET THERE & HOW TO MOVE:
Getting to Ghent is easy, thanks to the Railway network that passes from the city connects it with the major cities in Belgium.
BRUGES     -> GHENT = price 6.50€ one way, duration 30min
BRUSSELS -> GHENT = price 15€ one way, duration 40min
AMBERES  -> GHENT = price 10€ one way, duration 1h
Very easy to reach departing from other European cities, for example, 35€ one-way ticket by train from Paris and Amsterdam. Once in the station, you will find the Lockers to leave your suitcase in case you are in transit, the cost per day starting from 4 to 10 € approx depending on the size of your luggage.
The bus network in Belgium is a little less useful in this, given the excellent railroad service, however, you are walking the usual Flixbus map. To move there will not need to use public transport, the historic center is small and all the attractions are located next to each other.
WHAT TO SEE 1 DAY IN GHENT:
Many friends who traveled to Belgium recommend me to visit Ghent in any case. If you are traveling to Belgium and Ghent is among your destinations I suggest you organize the journey at the last minute. In my opinion, visit the city in the rain is not stimulating and you risk to be disappointed is very high. Here you are my top ten ever:
Castle of the Counts of Ghent
Cathedral of San Bavón
Ghent's Bell Tower = World Heritage Site by UNESCO
Church of San Nicolás
San Miguel's Church
Vrijdagmarkt
Holy Food Market
Graslei and Korenlei = The Baroque-style houses on the Graslei bank are truly spectacular.
Patershol district
TIPS TIME !! If you love music and if you can, I recommend visiting it during the
Ghent Jazz festival
from the end of June until the first week of July.
WHERE TO EAT:
In Ghent, bakeries sell a donut-shaped bun called a "mastel", which is basically a bagel. Other local delicacies are the praline chocolates. Stoverij is a classic Flemish meat stew, preferably made with a generous addition of brown 'Trappist' (strong abbey beer) always served with French fries. If you are a street food lover, visit the Vrijdagmarkt and the Holy Food Market.
Do you want more Belgium trips? No problem, visit the Belgium section or check Bruges in Christmas time.