Warning: Trying to access array offset on value of type null in /customers/8/a/2/mytravelingcam.com/httpd.www/wp-content/plugins/contextual-related-posts/includes/content.php on line 49
Munich is one of the richest cities in Germany, a famous industrial area. Famous for Oktoberfest this city is much more than that. Munich is also the third-largest city in Germany, after Berlin and Hamburg, and the 12th-largest city in the European Union. Free tour walking? Book here!
HOW TO GET THERE:
The airport is near the center, easily reachable by train for only 40min (Line S8) and with a frequency of 15min. Another way to get downtown is Leo Express with € 2.50 in 30min.
Tickets are never very cheap if taken with time for a weekend can cost about € 80, another option is to arrive by bus with Flixbus. Tickets from Austria, like from Salzburg or from Germany itself, can only cost 10 €. Some examples:
Nuremberg– Munich= starting from 10€, duration 2h
Frankfurt – Munich = starting from 16€, duration 6h
Stuttgart – Munich = starting from 9€, duration 2.30h
Vienna – Munich = starting from 20€, duration 6h
Salzburg – Munich = starting from 8€, duration 2h
Linz – Munich = starting from 24€, duration 4h
Even by train, you can reach Munich, the prices are not as cheap as on the bus but it is still a good option. The Bavaria region has always been an area full of castles, lakes, and beautiful tourist villages to visit. In this post, we will stop for 2 days in Munich.

HOW TO MOVE:
Munich is an extended city, I recommend you use the metro if you decide not to sleep in the city center.
Public transportation in Munich operates from 4:00 am till 1:00 am
Single trip ticket (Einzelfahrkarte): € 2.70
Short trip ticket (Kurzstrecke, 2 stops): € 1.40
Day ticket for one person (Single-Tageskarte): € 6.40
Day ticket for 2 to 5 people (Partner-Tageskarte): € 12.20
* Tickets must be punched (once) at the entrance to the station.
WHAT TO SEE 2 DAYS IN MUNICH:
Odeonsplatz and Marienplatz
Nymphenburg Palace = metro stop Gern
Münchner Oktoberfest = open just during the festival
Cuvilliés Theatre = admission 3.50 euros
Chinese Tower 
Old Town Hall
Olympiapark = metro stop Olympiazentrum
Eisbachwelle = daily, depending on the maintenance

Munich Residenz = open daily, admission 7 euros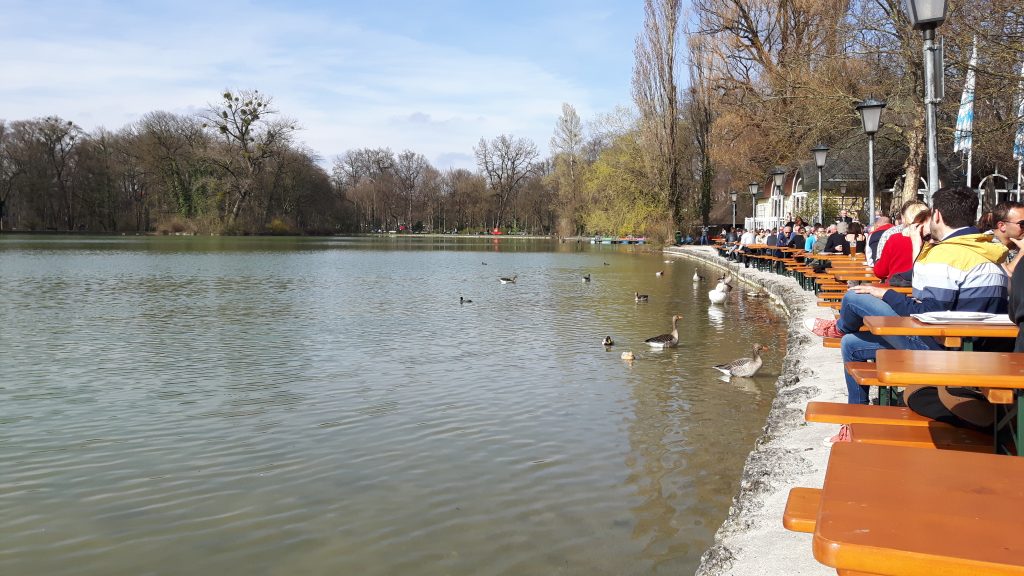 WHERE TO EAT:
Victuals Market 

Haxnbauer = if you are very hungry 😛

Rindermarkt = street food

Seehaus im Englischen Garten = so peaceful, great food but not so cheap

Hans Im Gluck = great location but not so special as a Hamburger
Bratwurstherzl Am Viktualienmarkt = my favorite place to eat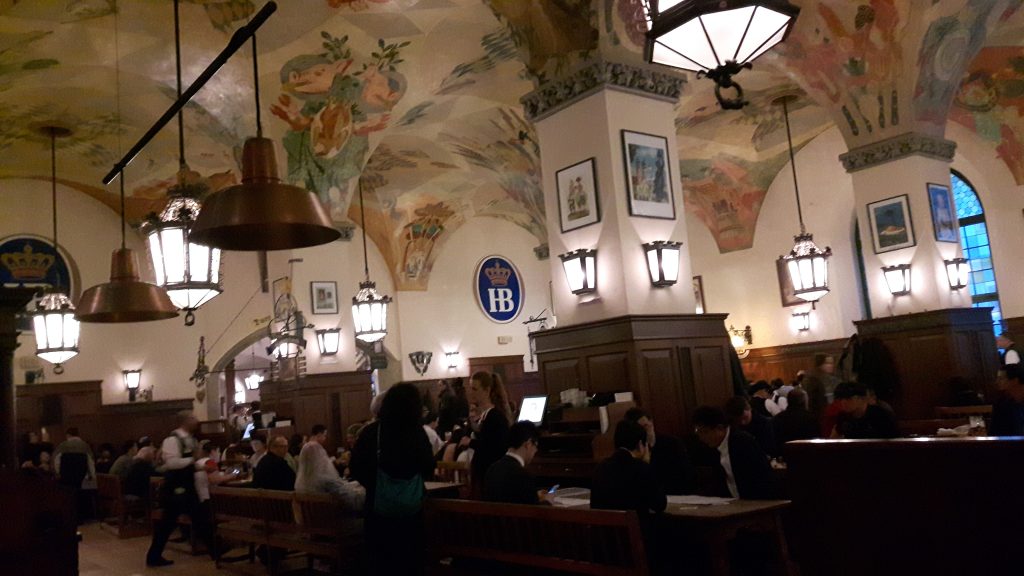 MORE ACTIVITIES:
MAP OF CITY:
I hope you enjoy the post. So, where you wanna go now? Recommendations? Write to me!!