Warning: Trying to access array offset on value of type null in /customers/8/a/2/mytravelingcam.com/httpd.www/wp-content/plugins/contextual-related-posts/includes/content.php on line 49
Nuremberg is the second-largest city in the region in terms of size and importance after Munich. The main economic and cultural center of Franconia is the northern part of Bavaria. Whether you are in Nuremberg for business or tourism, it is worth taking a look at the city. Starting with a Free Walking Tour is always my first choice.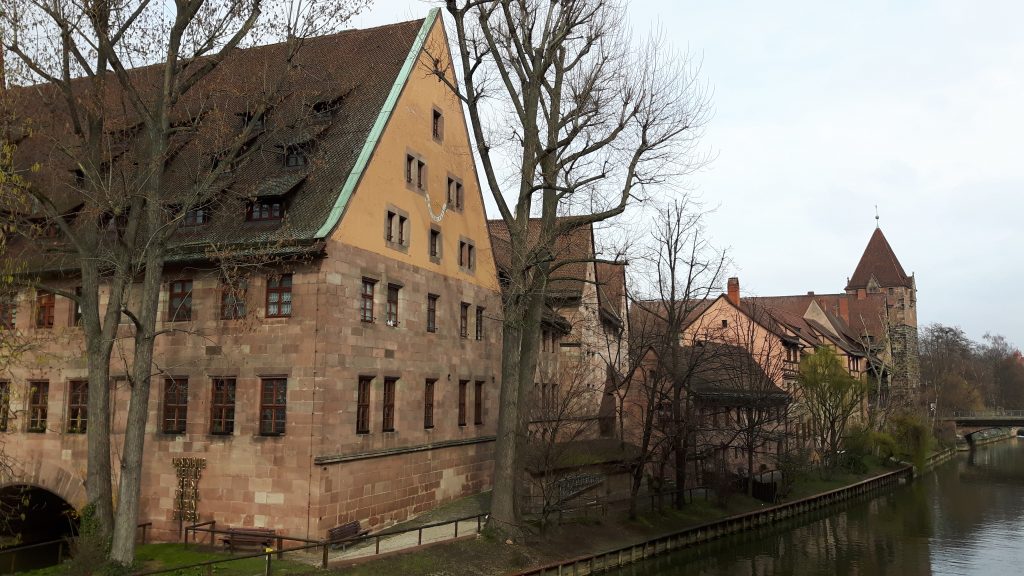 HOW TO GET THERE:
The airport is 25 minutes by metro from the city center. Being a not very large airport do not expect to find all the airlines. Once you arrive at the airport you will need to take the U2 metro to reach the city, from 5 am to 00 am, price € 1.60 approx.
Nuremberg is located in central Germany, apart from the main airport the nearest airports are Munich, Frankfurt, and Stuttgart. From these cities, it is easily reachable by train and Bus. I recommend the bus being cheaper:
Munich – Nuremberg = starting from € 10, duration 2h
Frankfurt – Nuremberg = starting from € 14, duration 3 / 4h
Stuttgart – Nuremberg = starting from 12 €, duration 2.30h
HOW TO MOVE AROUND THE CITY:
Nuremberg is covered by a network of the metro/bus line, that will allow you to cross the whole city. But I advise you to walk, the city is small and allows you to turn around without problems in a few hours. Check my last post "5 days in Bavaria"
1 DAY IN NUREMBERG:
Castle of Nuremberg
Church of Our Lady
Nürnberger Stadtrundgang
Pellerhaus
Walk around the wall
View from Fischbrücke
Schöner Brunne
Ehekarussell
Clock Tower
Alberto Durero house
TIPS TIME !! For beer lovers, I have the right place for you, Hausbrauerei Altstadthof, another one for eating and drinking very typical is the Albrecht Durer Stube.
This is all guys I hope you enjoyed the tour and will come back soon. Now we move to Munich and I have the right post for you. Read my new post "5 days in South Germany".