UNESCO World Heritage Site, Salzburg is the most visited Austrian city after Vienna. Birthplace of Mozart and one of the most romantic cities in Europe. I'll show you how to spend 1 day in Salzburg.
Vienna is really beautiful but personally, I prefer Salzburg, is more romantic, a small town with charming restaurants and hotels. I suggest including this city in your Swiss trip or Austrian trip, it's really worth it! Check out the 3days Vienna itinerary!
HOW TO GET THERE & HOW TO MOVE:
There are a few possibilities to get to Salzburg. Munich, Vienna or Linz airports are the nearest international airports to the city. Once you arrive by plane you will have to choose whether to take a train or bus to reach your final destination.
By Train: There are a lot of train stations that pass through the city, any city in Austria (Linz, Graz or Vienna) or southern Germany (Munich) is connected to Salzburg. In my case starting from Munich, I chose the cheapest option, which is Flixbus, for € 9 a one-way ticket.
Visit the city by walk, in my opinion, is the best way. Is a small town, but if you chose to visit Salzburg by Bus lines, check the option to take the Salzburg card.
The Salzburg Card offers discounts for over 30 tourist attractions and shows in this beautiful Austrian city (Mozart House included). You'll also get unlimited access to all of Salzburg's public transport. Buy it online!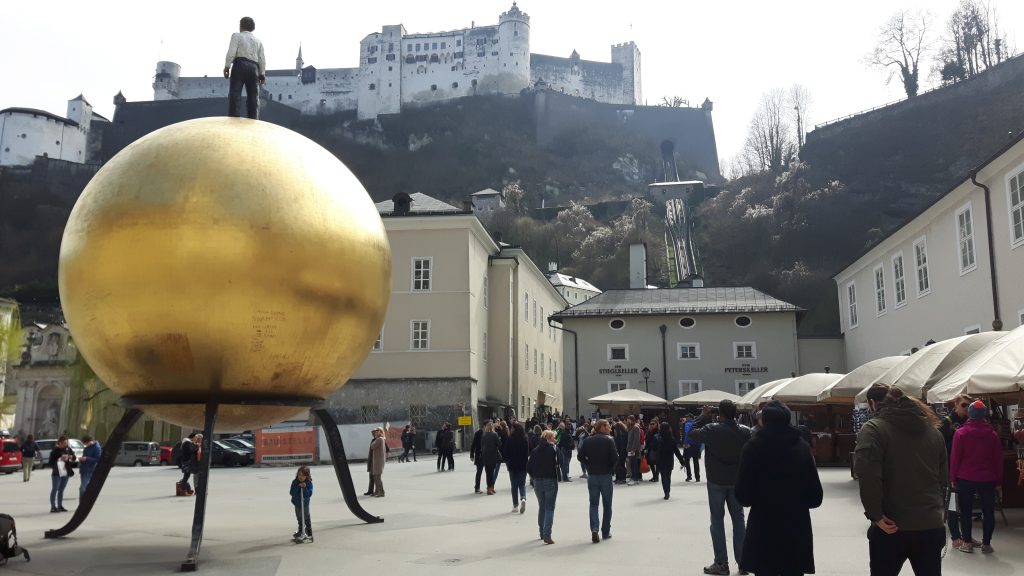 WHAT TO SEE IN 1 DAY IN SALZBURG:
Residenzplatz
Mozartplatz
Alter Markt
Mozart House
Hohensalzburg castle
Pferdeschwemme (Horse Well)
Kapuzinerberg park
Mirabell Palace
Hellbrunn Palace
Salzburg Residenz
Other activities:
TIPS TIME !! To enter the Hohensalzburg castle costs € 11 (entrance + funicular) if you do not want to enter you can take a ride around the park that surrounds it. Getting to the castle is steep but feasible.
WHERE TO EAT:
Salzburg is a popular city, like the rest of Austria, eating in the city can cost a lot. The typical bar/cafe on the riverbank can make you pay € 5 for a coffee.
If you want something cheap I suggest you look for something at the Alter Mark. Austrian cuisine is famous for its soups and its meat. the Fleischkknödel, the classic meatballs, the beef stew with beer, called Bierfleisch, the Schnitzel, the crispy veal ribs. Knödel, very similar to the South Tyrolean dumplings, they are a kind of gnocchi – sweet or savory – filled with meat, fish or vegetables.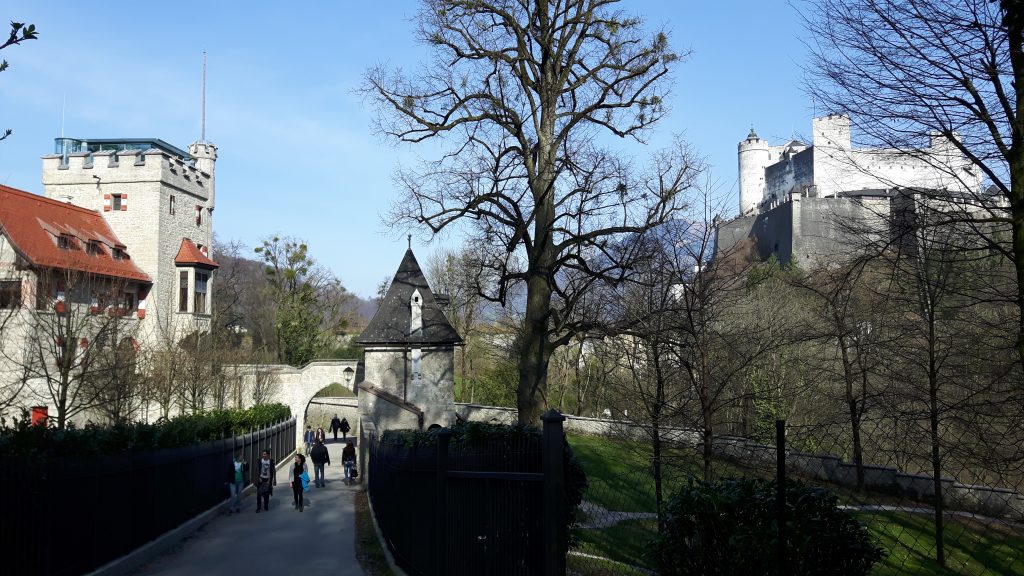 Have you enjoyed Salzburg? Keep following me soon there will be more posts about Austria. Bye 🙂