Warning: Trying to access array offset on value of type null in /customers/8/a/2/mytravelingcam.com/httpd.www/wp-content/plugins/contextual-related-posts/includes/content.php on line 49
Small winery, familiar but with spectacular wine, this is how I would summarize the experience at the Pasanau winery in Priorat. Celler Pasanau is located in the upper area of La Morera de Montsant, Priorat area, a natural park, is 743 meters above sea level. From the winery, you can admire the impressive views of the cliffs to the south of the Sierra de Montsant and the fields and villages being part of the Denominació d'Origin Qualified Priorat.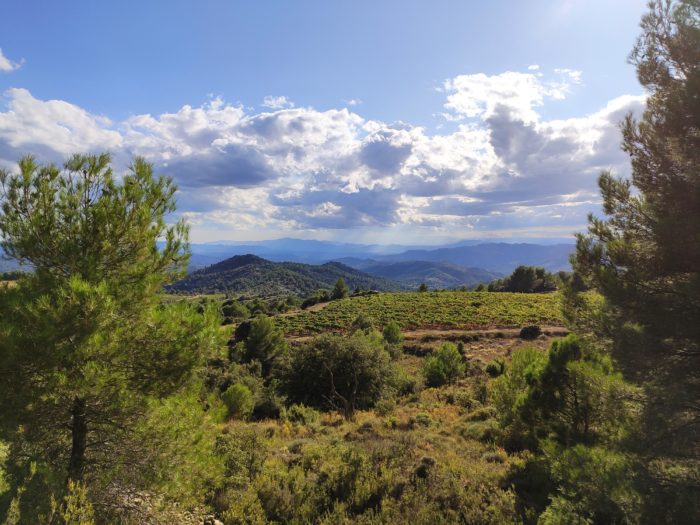 ABOUT PASANAU WINERY
The winery was founded in 1995 by Joan Pasanau Estrems. During the 1980s, his son, Ricard, took over the winery, and now his nephew Jordi is in charge.
Every year we receive excellent scores from specialized magazines most of them placed mainly above 90 and up to 97 points, depending on label and vintage.
Its preparation is based on two basic concepts, the first, to express the characteristics of the terroir and, second, of the farms they own in this beautiful area, all of them with organic farming, in La Morera de Montsant and Poboleda.
Nowadays, it wants to consolidate its production around 40,000 bottles per year, of which 80% goes to the main international markets (USA mostly).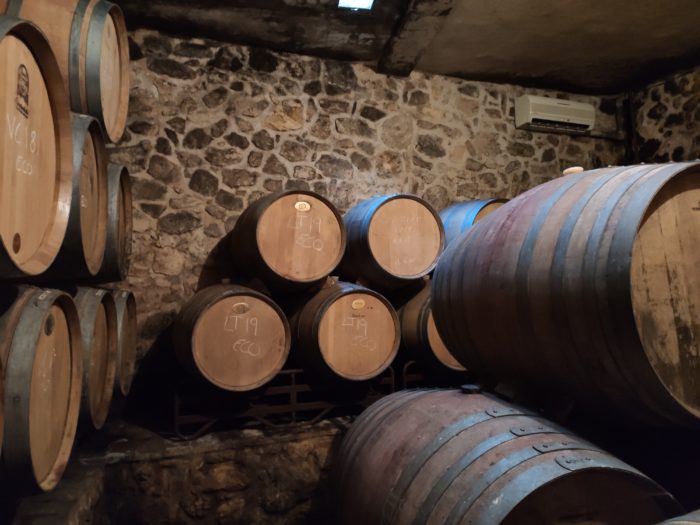 TOURS
Visits to the Celler nowadays are under reservation only:
Option 1:
During these visits, you will visit Finca La Planeta and the facilities of the winery. It also includes a tasting of three wines and some typical Catalonian aperitifs. The duration is about two hours. Price: 15 euros.
Option 2:
Lunch at the restaurant of the Hotel Balcó del Priorat in La Morera. (Two-course menu to choose from two choices of first and two options of a second, including bread and dessert plus water and house wine.) The meal may be after the visit if it is in the morning or before the visit if it is in the afternoon. Price: 40 euros.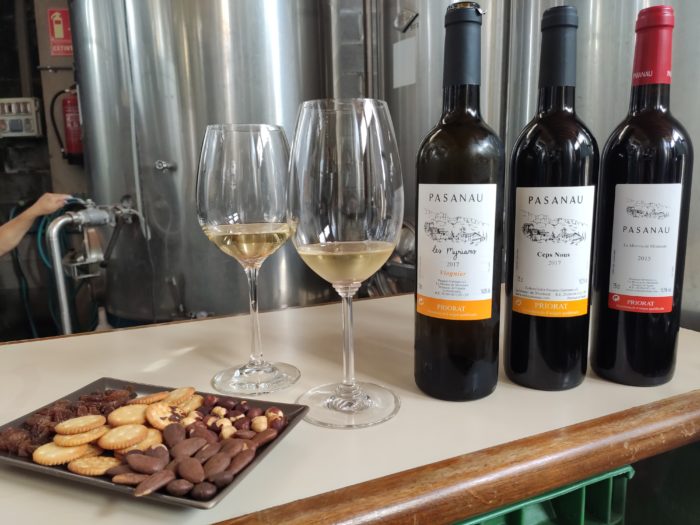 PASANAU WINE TASTING
We have enjoyed very much the experience with Jordi and his wife Valerie, who recently have started this journey and they do it wonderfully. We have started the tasting with the Viognier white wine (a coupage that includes a bit of Pedro Ximenez) and we liked it a lot, but personally, the best part are the red ones.
We have tasted 2 very different red wines, the first (La Morera de Montsant) was my favorite, the second (Ceps Nous) sweeter and less dry compared to the first one. Without a doubt, I would visit this winery again, which even if it is small can surprise a lot. Currently, their wines are only available online or directly through them, which is where I recommend buying.