Warning: Trying to access array offset on value of type null in /customers/8/a/2/mytravelingcam.com/httpd.www/wp-content/plugins/contextual-related-posts/includes/content.php on line 49
Situated in the small town of Falset, in a region known for its wine and olive oil, Hotel Restaurant Lotus Priorat offers perfect relax for a weekend. Lotus Priorat is a wonderful way to enjoy this rich area in the Tarragona region. Prepare yourself to be seduced by its ancient history, vast culture, and its worldwide celebrated wine.
LOTUS PRIORAT
Situated in a restored building from the 18th century, this hotel includes a restaurant that serves traditional dishes of the region, prepared with local produce. Reus is the nearest Airport in this area (28 km), otherwise, Marça-Falset train station is located 3km from the city.
Free parking near the hotel (Parking Euterpe) is public and safe parking. In this Hotel, they accept pets,  10€ each animal and night.
The property offers a bar and restaurant open every day of the week. The Bar Restaurant offers the best traditional cuisine made with local produces. Enjoy the fireplace and the quiet and welcoming terrace. Taste the homemade vermouth and have a snack. Relax over dinner and drinks, and enjoy our variety of cocktails.
ROOM AND COMFORT
All rooms are exterior, soundproofed and include a private bathroom with free toiletries. Apartments and studios also include a private kitchen or kitchenette, very comfortable if you stay for more than one day.
Breakfast isn't included in the room price, 9,50€ per night and person, but is very good. Good coffee, eggs if you like, croissants, and some typical sausage products.
The hotel offers some Giftpack in order to enjoy the experience of 100% which includes some wine tasting in the Priorat area.
AROUND THE HOTEL
Falset is the principal village of the comarca of the Priorat, in Catalonia, very famous for its wine. It has a castle and two palaces (Medinacelli and Azahara). The old winery of Falset, also known in Catalonia as one of the Wine Cathedrals, is from Modernisme and Noucentisme style and was designed by the architect Cèsar Martinell.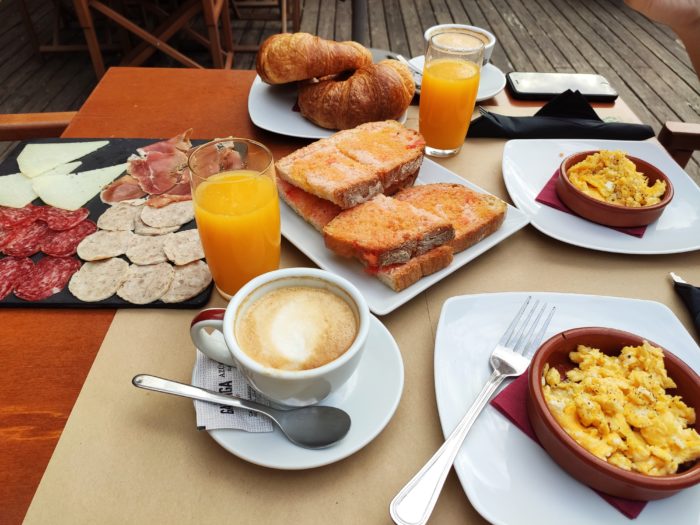 CONCLUSION
Location: 

Price: 

Comfort: 

Breakfast: 

Facilities: 

Cleanliness: