Switzerland is one of the top destinations for those who love Christmas, today we talk about Christmas time in Bern. Christmas markets, ice rinks, and chalets to eat make the city beautiful in this period. Is it important to take cash with you, those Christmas markets doesn't accept cards and sometimes Euros too. Remember that if you pay in Euros they will you back Swiss franc. Here more information to visit the city. Hungry? Check my post "Switzerland food guide"
HOW TO LIVE CHRISTMAS IN BERN
The closest airport to Bern is Basel, 105km away by train or bus. Zurich airport is 129km away, and Geneva airport is 160km away. If you are coming from France, there are trains and buses from Colmar, another perfect destination for Christmas.
Bern is also easily accessible from Milan with 3h by train, with a frequency of 2 trains per day to go and 2 to return. The intermediate stops are Domodossola, Spiez, and Thun. More information about where to sleep? Check my new post The Bristol hotel.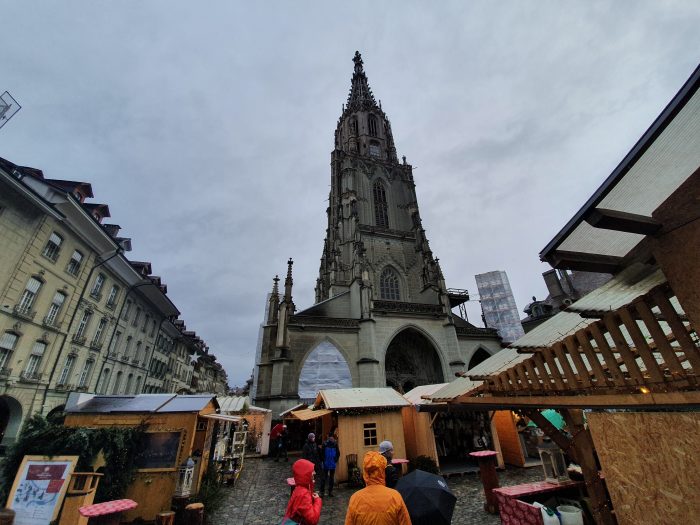 CHRISTMAS MARKETS
Bern Starsmarket boasts a rich array of traditional craftsmanship, lifestyle items, and modern design. It offers space for small suppliers and local designers. Some 70 stands offer delicacies, hot drinks, designer products and highlights for both young and old. Opening times: 28 November to 29 December 2019. 
Minster Christmas Market combines craftsmanship and tradition: in the middle of old town buildings dating from the 15th to 17th centuries, lovingly decorated stands offer handcrafted products. Most of the artists are there in person and are happy to tell the story of their unique pieces. Opening times: 30 November to 24 December 2019.
Waisenhausplatz Market: is widely considered the focal point of Bern's Christmas markets. Opening times: 30 November to 24 December 2019. It's close starting from 17.00 so maybe visit it during the day.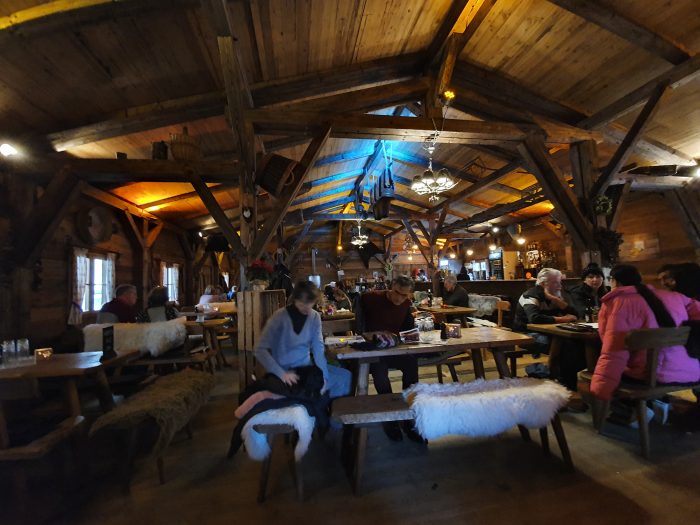 RESTAURATION
Fondue chalet in Starsmarket: Mon-Sun 11:00 a.m. – midnight. They don't accept Euros or card, so be sure to have some swiss cash with you. Don't forget to take the Christmas mug for the hot wine.
Chalet Alpenland: This impressive chalet, located on the Kornhausplatz (Granary Square), was built especially for the winter. Here 100 guests can enjoy a cozy alpine atmosphere and delicious food. Flammkuchen, fondue, and raclette are served.
Restaurant Platzhirsch: in Waisenhausplatz Market Mon-Sat 10:00 a.m. – 10:00 p.m. Sun 10:00 a.m. – 8:00 p.m. Delicious fondue and raclette specialties are served here. The space is open, so a little bit cold and nos so many places to sit down, try to go early or just for a Gluhwein (hot wine). 
For more information about Christmas in Bern, here the info. Now check my Top 10 Christmas markets in Europe.