Pepi Boutique Hotel stands today in what used to be one of the oldest public primary schools of Europe for boys and girls of the 20th century. The Hotel (Adults Only) is 300 m from the center of Rethymno is capable of give a relaxing journey in the middle of a city.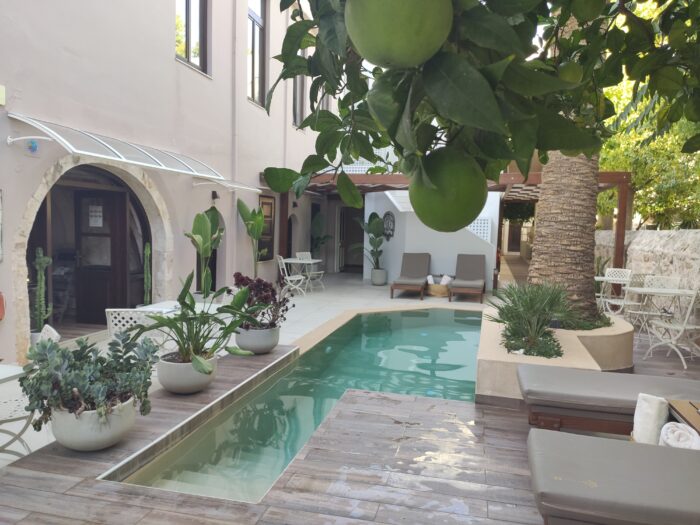 PEPI BOUTIQUE HOTEL
In 2009 we, Sifis, and Manos, the younger generation of the family, decided to undertake the transformation of the whole business of Pepi Studios but this time also paying homage to the history of the building, hence Pepi Boutique Hotel.
Pepi Boutique Hotel (Adults Only) is located in the heart of Rethymnon's Old Town. The hotel offers easy access to the beach, an outdoor swimming pool with sunbeds and showers.
The Pepi Boutique Hotel is located in the heart of the old Venetian town of Rethymno. The location is ideal as for Pepi Boutique Hotel is positioned 10 minutes away from the town's unique sandy beach as well as within a minute walking distance from the commercial area, the museums, and the numerous cafes, restaurants, and nightlife.
Restaurants and bars are found within walking distance from Pepi Boutique Hotel (Adults Only). The Archaeological Museum of Rethymnon is within easy reach. Within a 5-minute walk, guests will find the municipal parking available upon charge.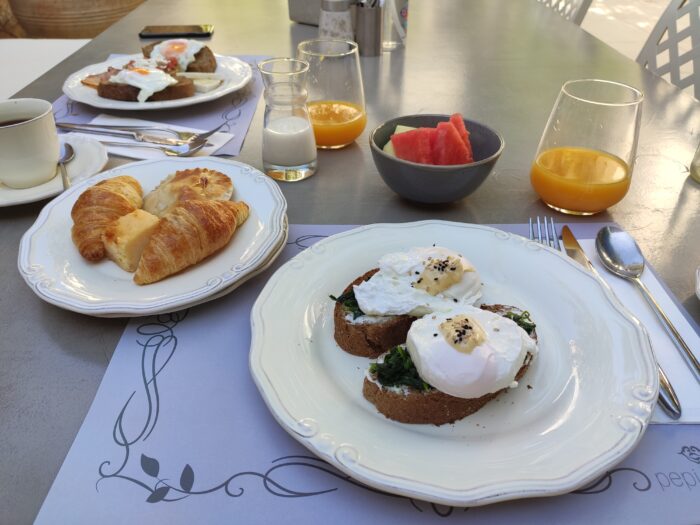 GENERAL INFO
Breakfast: is absolutely amazing, like a brunch, you can eat whatever you want. Breakfast options (s) include: Continental or Buffet is one of my favorite on the island.
From the nearest airport (Chania), you can get Pepi boutique by Taxi 1h
Parking: you can park only outside of the city, there is a big parking and you will pay 12 per day (is the market square).
This property is a 9-minute walk from the beach
Check-in at Pepi Boutique Hotel (Adults Only) is from 3:00 PM, and check-out is until 11:00 AM.
RETHYMNO
The city of Rethymno is located in the center of Crete, between the cities of Chania and Heraklion. It is the third-largest town on the island of Crete. Rethymno's charming old town is an interesting mix of Venetian and Turkish influences. Many buildings' upper stories stretch out over the street with unique wooden parapets.
CONCLUSION
Location: 

Price: 

Comfort: 

Breakfast: 
sup
Facilities: 

Cleanliness: