How complicated is drive on Crete island? This is a short resume about how easy is driving in Crete, even if you are not an expert driver, you can decide if rent a car in Crete or not.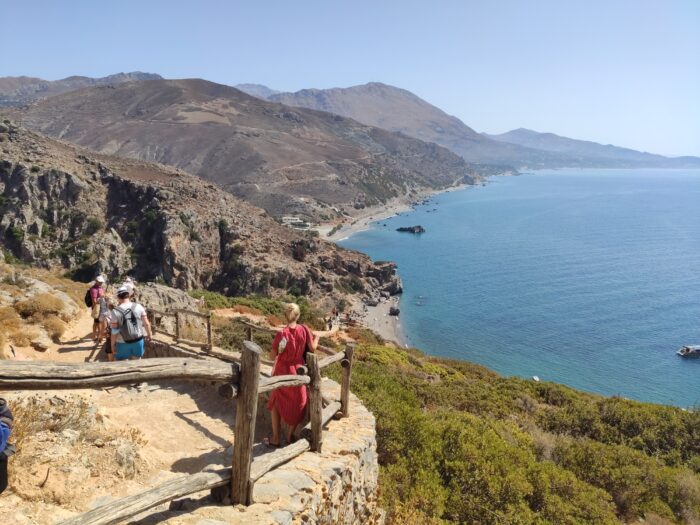 HOW PEOPLE DRIVE IN CRETE
First of all, you need to know some basic rules:
The motorway is free of charge, but only between a city to another, there is a motorway connection.
Even if you are driving in a large motorway there are no 2 lanes, so if you want to overtake a car you have to wait until there is enough space.
People normally drive in the fast (or emergency) lane so you can overtake a car easily.
Inside the city is not frustrating (as Athens can be) people take it easy, no rush.
You will see a lot of mini-church during your travel, don't take a photo of them, are called Kandylakia. They do not always represent a fatality; they are also built to express gratitude for having survived or escaped an accident, but even if they are not always associated with a tragic ending, the sheer number of them testifies to the dangers of driving in that country.
Maybe greek people are not the best drivers in Europe but are completely safe, and about the answer: is a very easy drive on Crete.
RENT A CAR
I usually prefer renting a car, I love to drive so is always my first option, until you the saw the traffic and change your opinion. Crete is a big island, so far from the other ones, local people drive upside down to work. I usually rent a car on Rentalcar.com but this time I choose the Easyjet one offer during my flight reservation and I saved 100€ approx.
Public transport is very limited, there are buses only in the north part of the island frequency and cost here.
Ferries from and to the other islands are very frequent, I usually use this page to book it.
From Chania and Heraklion there is a bus every hour to Rethymnon.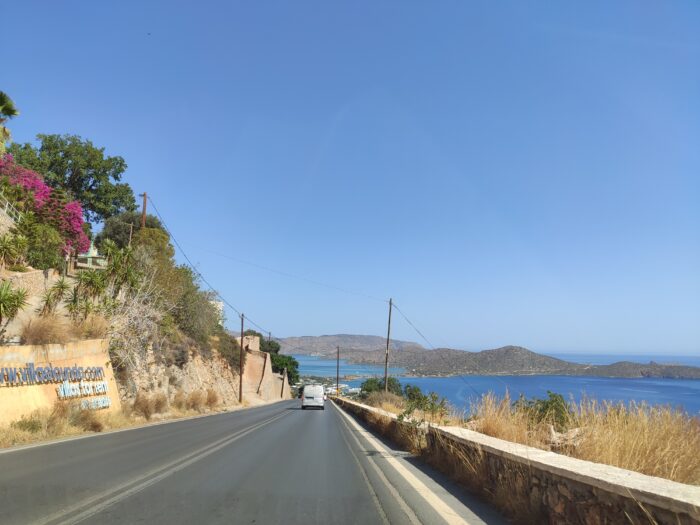 PARKING
Heraklion: free parking at the port, but is a little bit far from the city center. Inside the old town, there is a lot of private parking, the fee normally is 5,5€ per 2hours.
Chania: free parking around the city, and easy to park.
Rethymno: no free parking and you can't enter to the old town by car. The cheapest and easier way is to park on the market square (except on Thursday which is the market day), 5€ per day (fare change at the midnight).
Agios: easy and free parking at the port.
| | | | | | |
| --- | --- | --- | --- | --- | --- |
| Beach | Type | Parking | Shower | Food & Drinks | Umbrella sun |
| Preveli palm beach | Sand | Yes, 2€ | Yes | Yes | No |
| Elafonissi beach | Sand | Yes, free | Yes | Yes | Yes, 10€ |
| Balos beach | Sand | Yes, free, small | No | Yes | Yes, 10€ |
| Voulisma beach | Sand | Yes, free | Yes | Yes | Yes, 10€ |
| Vai Beach | Sand | Yes, free | Yes | Yes | No |
| Spilies Beach | Rock | Yes, free | Yes, 0,50€ | Yes | Yes, 10€/20€ |
| Katholiko Beach | Rock | Yes, free | No | No | No |
| Kedrodasos Beach | Sand | Yes, free | Yes | Yes | Yes, 10€ |
| Calypso Beach | Rock | Yes, pay at the hotel | Yes | No | Yes, 10€ |
| White Lake beach | Rock/sand | Yes, free | No | No | No |