Let the charm and history of the Austrian capital seduce you, as many European cities you can visit without spending so much so let's check my Top 10 free activities in Vienna. Don't forget the 3days Vienna itinerary!
Top 10 free activities in Vienna
Palais Kinsky
Rathaus
Justizpalast
Prater
Central Cemetery Vienna
Hundertwasser House
Ferstel Passage
Naschmarkt
PALACES
Palais Kinsky is one of the city's most impressive historic buildings. Built between 1713 and 1716 for Count Philipp Laurenz von und zu Daun, the palace is an outstanding example of Baroque architecture.
The Vienna City Hall (Rathaus) is the most important secular neo-Gothic building in the city. It is the official seat of the mayor and the meeting place of the Senate and the Regional Parliament. If you want to visit it you can do it every week on Monday, Wednesday and Friday at 13h for free. 
The Palace of Justice in Vienna (Justizpalast) is one of the main neo-Renaissance monuments of the Austrian capital, home of the Supreme Court of Justice of Austria and seat of other legal institutions at national and regional level. It can be visited from 7:30 a.m. to 3:30 p.m. by simply passing the security check and wearing an FP2 mask.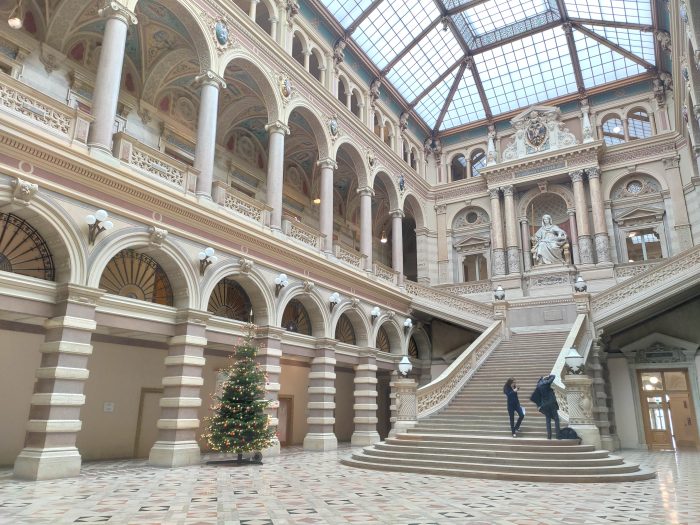 Hundertwasserhaus is one of Vienna's main attractions and part of the Austrian cultural heritage. The shape and colors of the unimaginable buildings invite you to dream that it is possible to change the world. Next to the buildings you can also visit a charming shopping mall built in the same style (Hundertwasser Village), as well as the Hundertwasser Museum where the works of the original artist are exhibited.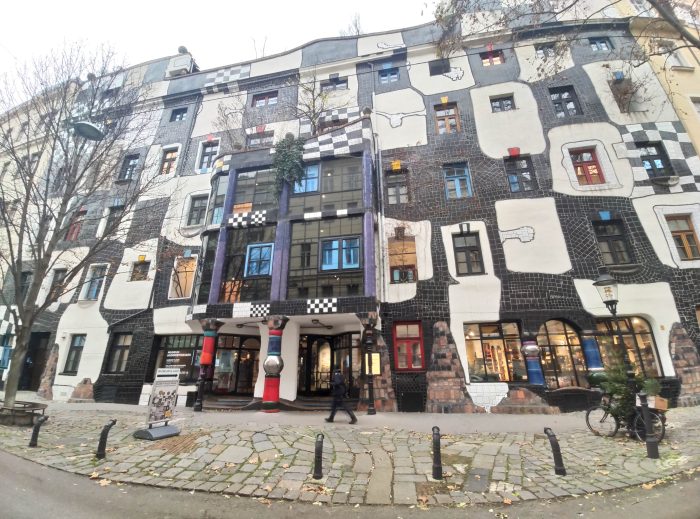 OTHER PLACES
The Prater is a popular recreational area that is home to the world's oldest amusement park. Its 60-meter-high Ferris wheel is one of the symbols of Vienna. Since its inauguration in 1897, the Vienna Giant Ferris Wheel has been one of the city's landmarks. It is a monumental work of art, 60 meters high, which was inaugurated during the celebration of the 50th anniversary of the coronation of Franz Joseph I.
The Central Cemetery, which opened in 1874, is much more than just a last resting place. Around two square kilometers in area, it is the second-largest cemetery in Europe. Accordingly, you can find a parallel world here that could scarcely offer more in the way of variety. The graves among them many graves of honor of world-famous musicians such as Johannes Brahms, Franz Schubert, Ludwig van Beethoven. Daily, 07:00 – 18:00.
The exclusive Ferstel Passage was built by Austrian architect Heinrich von Ferstel in 1860. The marble walkway with pilasters and vaulted ceilings is lined with luxury stores. The walkway leads through a small inner courtyard covered with a hexagonal glass dome. In the middle of the courtyard is a six-meter-high fountain.
MAP OF THE CITY
(Visited 23 times, 1 visits today)