On our last trip where we made a route through the French Provence, we visited Saint-Rémy-de-Provence, this beautiful city with which I fell in love. For me, it was undoubtedly one of the most beautiful I saw on this tour in which we also visited beautiful cities like Avignon and Arles.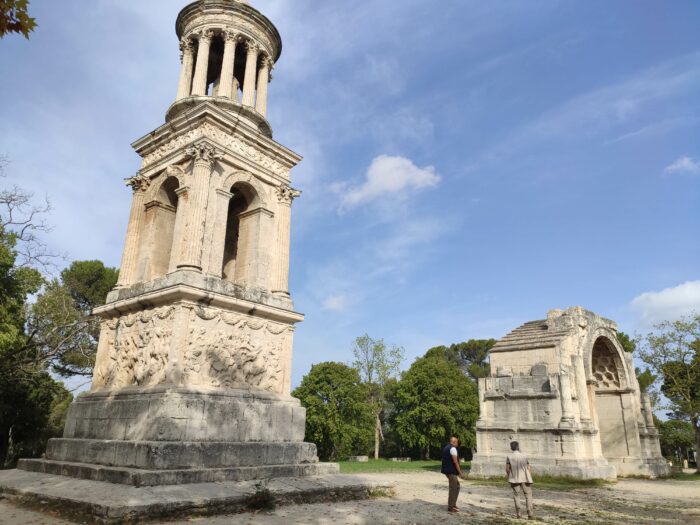 LES ANTIQUES
Located south of the city, on the road that connects Saint Rémy de Provence to the Baux de Provence, "Les Antiques" are historical monuments that mark the entrance to Glanum. The Mausoleum of Glanum is classified as a historical monument. With the Arch of Saint-Rémy-de-Provence, a few meters away, it forms what is traditionally called the "Antiques of Saint-Rémy-de-Provence".
The Municipal Arch of Glanum is a Roman arch located in the town of Saint-Rémy-de-Provence in the Bouches-du-Rhône.
It is very similar to the Roman arches found in the cities of Orange and Carpentras, in the Vaucluse. The access is free, only the parking nearby is paying.
SAINT-REMY-DE-PROVENCE
Today we are going to discover what to see in Saint-Rémy-de-Provence, one of the most famous villages of Provence, where Van Gogh lived and painted one of his most famous works: "The Starry Night".
The old town is full of narrow streets of pastel colors and that are mainly pedestrian. Which is great to be able to enjoy the stores and relax while walking through it. If you are visiting Provence in autumn, spring or summer, don't hesitate to enjoy the pretty terraces that are all over the lively squares of the city. You have many restaurants to choose from, from typical French food to trattorias.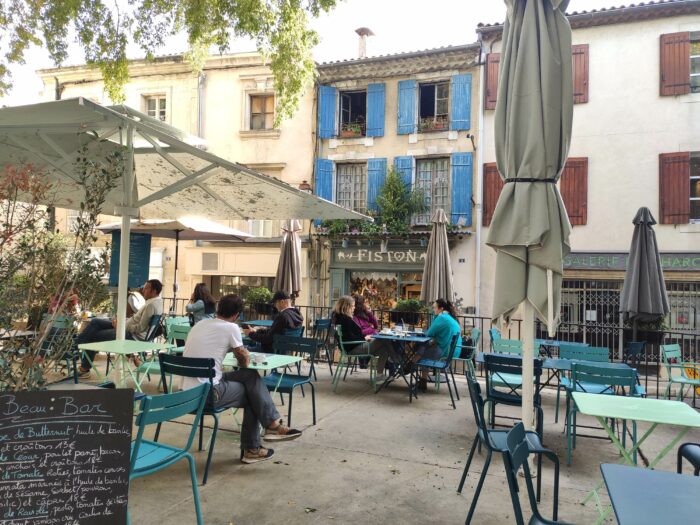 Market day falls every Wednesday. The streets are lined with vendors and stalls selling everything from fresh produce to clothing, household items, and much more. It's a fun morning activity if you're visiting. It only lasts until noon, so try to arrive early to beat the late-morning crowds.
PONT DU GARD
The Pont du Gard dates back to the 1st century and is now considered a masterpiece of ancient engineering, as it is built with impressive precision and is still in pristine condition. We will learn all its details thanks to the guide who will accompany us, you will love it! In addition, you will be able to take beautiful pictures during your free time.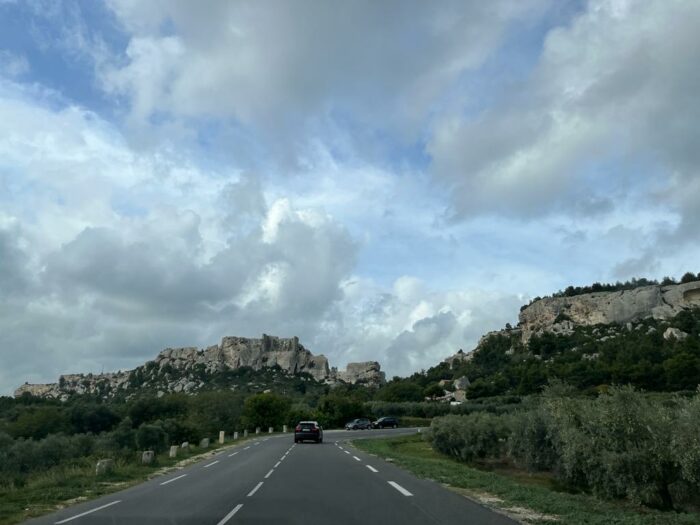 LES BAUX
The next stop of the route through Provence will be in Les Baux, a medieval village located in the mountain range of Les Alpilles. Did you know that it is on the list of the most beautiful villages in France? You will have an hour of free time to explore it at your leisure and discover incredible places such as the Chateaux des Baux.
https://mytravelingcam.com/5-days-provence-itinerary/