Warning: Trying to access array offset on value of type null in /customers/8/a/2/mytravelingcam.com/httpd.www/wp-content/plugins/contextual-related-posts/includes/content.php on line 49
Is one of those magical places that inspire any traveler this is a 5 days Provence itinerary, traveling in Provence provides a varied experience with all kinds of attractions. Perfect in every season (remember July=lavande), in my case I was in autumn and the color was beautiful.
5 DAYS PROVENCE ITINERARY
Among the places to visit in Provence you will find ancient ruins to beautiful castles, amazing creations of nature and much more. Moreover, in the wonderful natural environment, you will find some of the most beautiful villages in the South of France. However, Provence is much more than its picturesque corners, it is also its lively and peaceful atmosphere.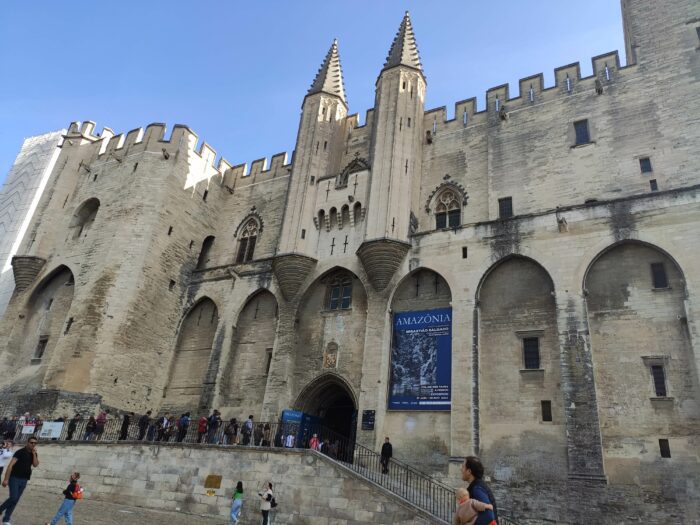 2 DAYS IN AVIGNON
Avignon has an impressive historic center protected by UNESCO, there are essentially five sites: the Papal Palace, Notre-Dame-des-Doms Cathedral, the Pont d'Avignon, the Petit Palais, and the ramparts. These, then, are the essential visits to make in the city, although it is well worth spending some time wandering around its cobbled streets, enjoying its lively squares or strolling in search of the best panoramic views. Read more…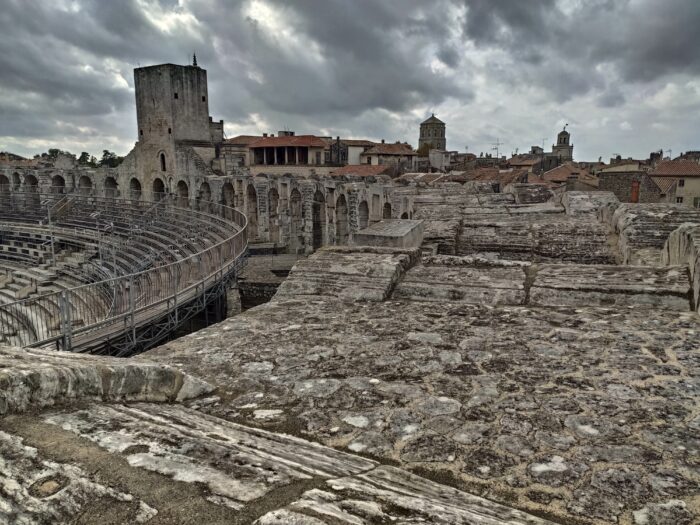 1 DAY IN ARLES
If you like to see ancient ruins, one of the cities to visit in Provence is Arles. This city on the banks of the Rhône, where Van Gogh also lived for a time, is another city full of memories of the Roman era, which together with the medieval center forms a UNESCO World Heritage Site. Continue reading…
1 DAY NÎMES
Although the city does not strictly belong to the Provence region but is located outside its borders in Languedoc-Roussillon, this beautiful city is not to be missed on a visit to Provence. Nîmes is often referred to as "French Rome" because of the ancient remains from the Roman period that the city contains. To see the Roman vestiges, you could take a tour of Roman Provence from Avignon.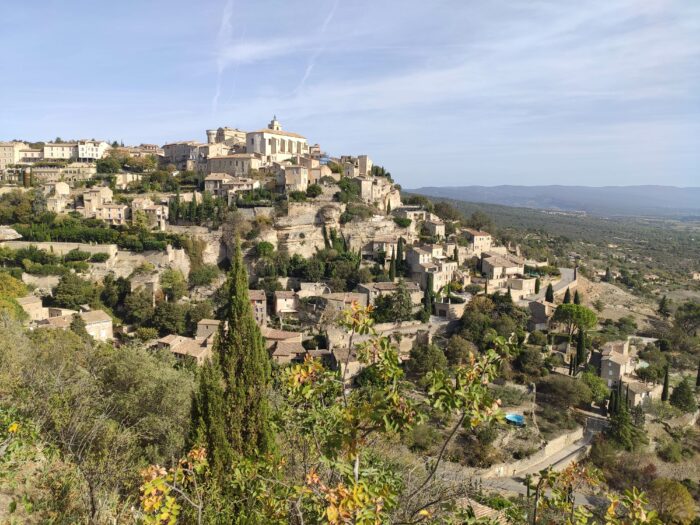 EAST OF PROVENCE
It is not surprising that Gordes is referred to as one of the most beautiful villages and in the whole of France. This hilltop village will impress you from afar with its stone houses and terracotta roofs. It is a real pleasure to wander through its cobbled streets with a peaceful medieval atmosphere, visit its castle or contemplate the views of the surrounding countryside that inspired many artists such as Marc Chagall.
One of the most picturesque villages to visit is Roussillon, a village with just over 1000 inhabitants that is part of the Luberon Region where most of the most charming villages are located. It is very colorful (from yellow to orange and red) thanks to the ochre color that was used in the construction of its houses. At different times of the day, the houses in the village look different depending on the light. Check here the entire day trip.
SOUTH OF PROVENCE
Few villages present a more dramatic and spectacular backdrop than the village of Les Baux de Provence, perched atop a mountain range in the Alpilles. The ruins of the castle dominate the views of this village of just 400 inhabitants and strolling through its medieval streets and past the ruins of picturesque houses will transport you back to a time centuries ago. Popular with tourists, we recommend visiting early in the morning or at sunset.
The town that not only inspires travelers, but also inspired Van Gogh, is Saint-Rémy de Provence. A relatively large village with a population of around 10,000 inhabitants and is known to be the place where Van Gogh had his most productive period. In addition to visiting the beautiful old town with its unusual corners, the best thing to do is to follow the route in the footsteps of Van Gogh. Continue reading…
MAP OF PROVENCE