Warning: Trying to access array offset on value of type null in /customers/8/a/2/mytravelingcam.com/httpd.www/wp-content/plugins/contextual-related-posts/includes/content.php on line 49
The city of Sintra is considered UNESCO heritage, characterized by its geographical situation by a unique microclimate that feeds it the exotic-romantic style of its landscapes. 30 Minute from Lisbon with a concentration of flowers and trees of all kinds, Sintra gardens, and its palaces they are a sight that you will hardly forget.
Do you miss my last post about how to get to Lisbon? Read it!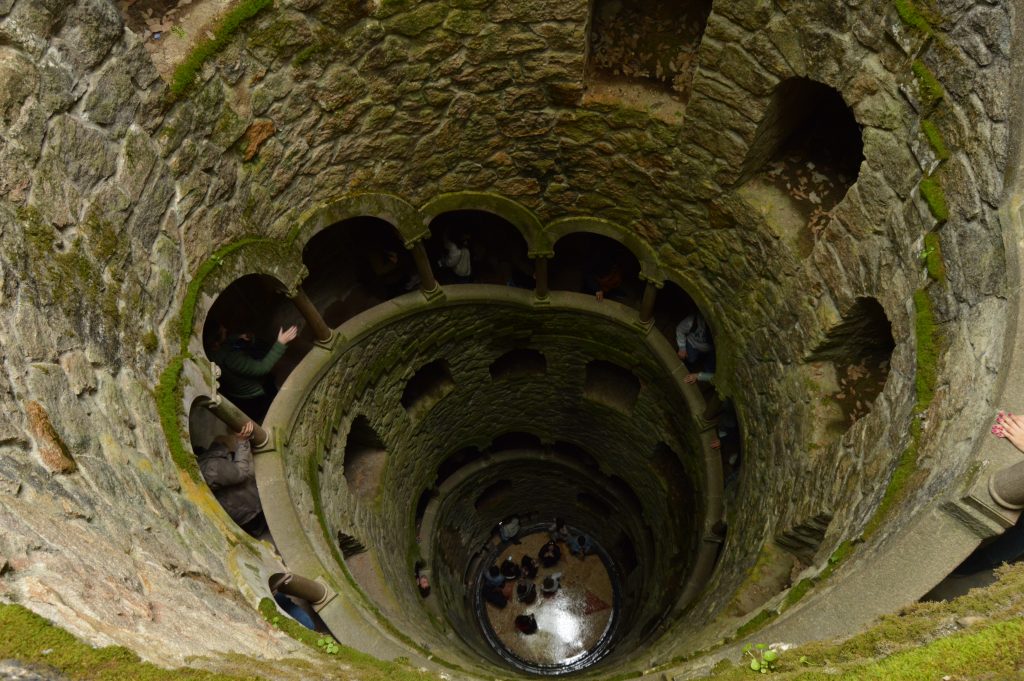 HOW TO GET TO SINTRA:
Every 15/20 min there is a train with destination Sintra departing from Rossio station in Lisbon, ticket price € 12 one way (free with the Lisboa card). Do you want to know more about the Lisboa Card?
Sintra is the last stop of the line unless you want to visit the Queluz Palace, once you have visited Queluz take the train back. For the return, there are trains until 11 pm that will take you back to the city center, in case you want to have dinner in Sintra.
HOW TO MOVE IN SINTRA:
First thing I recommend you to choose how to move around the city unless you have booked a private tour. If you want to visit Sintra calmly and on your own, you can choose three options:
1. On foot = the park is very large and above all uphill, you reach by walk the National Palace, Quinta da Regaleira and Seteais Palace. The rest of the buildings can be reached on foot but I do not recommend it, especially Pena Palace, which is 5km uphill. 🙁 Do you want hiking in Sintra park? do it with a guide.
2. By bus = the company ScottURB offers a bus for € 15 diary, which allows you to go around the park from 9 to 19 every 15/20 minutes, departure and end of the Sintra train station. Line 434 for Pena Palace and the Moors Castle and line 435 for Quinta da Regaleira, Palace of Seteais and Palace of Monserrate. The alternative is Hop-On Hop-Off Bus Tour, book it here!
3. Hybrid = another option is to visit the National Palace, Quinta da Regaleira and Palace of Seteais on foot, and then take one of those typical bus/ motos for € 5 each to take you to the Pena Palace, and from there get off on foot and visit the Moors Castle.
WHAT TO SEE IN 1 DAY:
One day is not so much for the city of Sintra, I advise you to choose in advance what palace to visit, the visit of each building (between inside and outside) it can last at least 2 hours and to move from the building to the other you will lose time (especially on foot). I chose these 3: Queluz Palace, Quinta Regaleira, Pena Palace but I will also tell you about the rest.
– Queluz Palace = not really in Sintra but on the way, you have to get off at Queluz stop and walk 1km. A beautiful building with a garden full of mazes and statues. Here you will not find queues to enter is a little-visited palace if we compared to those of Sintra. Free tour? Book here!
– National Palace of Sintra = historical center of the city, with its 2 monumental chimneys, a symbol of the palace. Of Arab origin, it is then converted into the XII residence and for the next eight centuries in the residence of the Portuguese family.
TIPS TIME!! Close to the
National Palace
I recommend you a good restaurant,
Bacalhau na vila
, is specialized in bacalhau dishes. Delicious!!!
– Quinta Regaleira = a magnificent gothic-style building with a dream garden. Created in the 20th century by the Italian architect Luigi Manini, it will surprise you with its underground labyrinths. Do not miss the wells and especially get off and walk the underground passages that will take you to the park's waterfalls. Unmissable.
– Monserrate Palace = built by millionaire Francis Cook, in the nineteenth century, is one of the best demonstrations of the romantic period of Sintra. Strongly English-inspired, it is famous for having one of the richest botanical gardens in Portugal. You will fall in love with them in its gardens and its waterfalls.
– Pena Palace = inspired by the palaces of Bavaria, it is one of the most famous buildings in the city. Considered the most beautiful example of the architecture of Portuguese Romanticism. Built-in 1839 once ruin by the monastery of Geronimi and built in the palace. His gardens are endless, I recommend to you.
TIPS TIME!! The ticket is included the Chalet and Garden of the Countess d'Edla, which is at the end of the Pena Palace park, but it worth it.
– Seteais Palace = built in the last década of the eighteenth century by Daniel Gildemeester. Today hotel has a current style design neoclassical after the enlargement works done in the nineteenth century.
– Moors Castle = of Muslim origin, it is a 9th-century castle, a period of Islamic domination and the conquest of D. Alfonso Henriques, the first king of Portugal. Curiously, there has never been a battle since it was not built for the defense of the city not to watch Lisbon and its surroundings.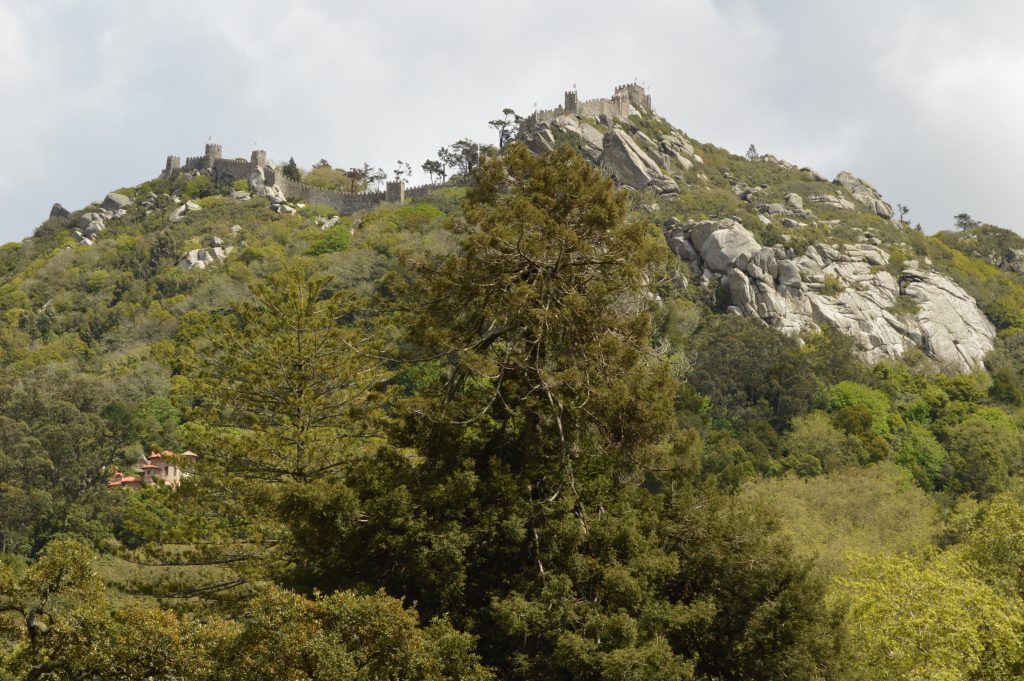 PRICES:
Pena Palace = €14 full price, with Lisboa card 10%.
Queluz Palace = €10 full price, with Lisboa card15%.
Regaleira Palace = €6 full price, with Lisboa card 20%.
National Palace = €10 full price, with Lisboa card 10%.
Monserrat Palace = €7 full price.
Seteais Palace = nowadays is a hotel, you can visit the reception.
Convent of the Capuchos = €8 full price.
Moors Castle = €8 full price, with Lisboa card 10%.
I hope you will enjoy my post about Sintra, Portugal is full of cities and places to discover, you what to know more?