Warning: Trying to access array offset on value of type null in /customers/8/a/2/mytravelingcam.com/httpd.www/wp-content/plugins/contextual-related-posts/includes/content.php on line 49
One of my favorite European countries, in terms of culture, people and gastronomy, today 15 days itinerary Portugal. In terms of infrastructure and communications, this country may not be the best, especially if you decide to visit the south. There are always few and very expensive flights to Faro (Algarve). Don't forget about the islands that are part, Madeira and Azores that I have not added to this itinerary because of their somewhat distant location.
MY HOTELS ITINERARY
DAY 1 – 3 LISBON
Lisbon is a spectacular city, it's fun to experience it day and night, I recommend you get lost in its streets. Unesco Heritage has the good fortune to enjoy a not indifferent cultural artistic heritage. Famous for its Azulejos and Belem's pastries, with Lisbon it will be love at first sight. Here you will find the free tour and here a city guide, and remember the Lisboa Pass (which I recommend). Check how to get to the city and explore it!
DAY 4 SINTRA
Sintra is a small town 1 hour from Lisbon very famous for its colorful buildings lost in nature. The city of Sintra is considered UNESCO heritage, characterized by its geographical situation by a unique microclimate that feeds it the exotic-romantic style of its landscapes. It is a very large park, I suggest you read well how to get there from Lisbon and stay at least 1 day. You can do it in the day the frequency of trains is high and affordable, once in Sintra, you will have to decide right from the start what to visit and what to leave aside.
DAY 5 CASCAIS
Cascais is another day out of town from Lisbon that lets you know the most visited beach by the Lisboneti. You can do it on the day the frequency of trains is high and affordable.
DAY 6 – 8 PORTO
Today we move to the north, to Porto, we can do it with buses lasting 3 hours for € 19 or by plane in 50 minutes. If you are not in a hurry I recommend the bus, it is not heavy and you have wifi on board. The vintage and decadent charm of the uninhabited houses, the climbs, and descents, the streets always full of people make it a city alive and always in motion. It gives me the feeling that the city stopped 7 years ago when I visited it for the first time. Do you want to know how to get to Porto? Read here! For free tour addicted book here the best one!
DAY 9 – 12 MADEIRA
Madeira is an island belonging to Portugal 2 hours flight from Porto (1h10 from Lisbon). Flight prices start at € 60, good frequency. Madeira should be visited at least in 3 days, less isn't worth it because you have to move a lot (by car or tour). Don't know how to get to Madeira? Read it!
On the eastern side of the Atlantic Ocean, there is a mountainous island, with few beaches and with the highest peak in Europe. Are you ready to discover Madeira? A land of traditions and breathtaking panoramas, once you have visited Funchal, in 4 days in Madeira you can explore the island without haste and from all sides.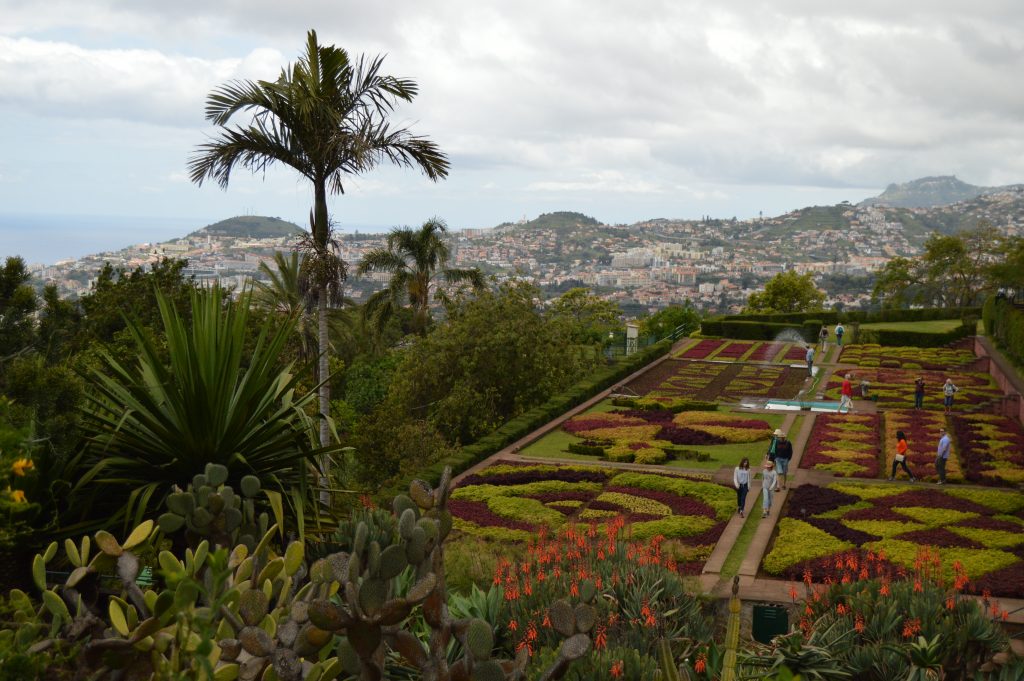 DAY 13 – 15 ALGARVE
We move towards the south, Algarve famous for its beaches and Portuguese entertainment. As I said for transport, moving is a bit problematic, there are no trains or buses. Direct flights from Lisbon (not from Porto) starting from 80 € low frequency, the arrival airport is Faro. I do not recommend this part in winter.