Warning: Trying to access array offset on value of type null in /customers/8/a/2/mytravelingcam.com/httpd.www/wp-content/plugins/contextual-related-posts/includes/content.php on line 49
Good wine, more El Palauet del Priorat, and you have the best formula to spend your weekend at Priorat. Amazing views, surrounded by mountains and wineries, which made Montsant and Priorat wine (one of my favorite). Dolors was an amazing host, we felt like home, the hotel was fully booked and we didn't listen to anybody.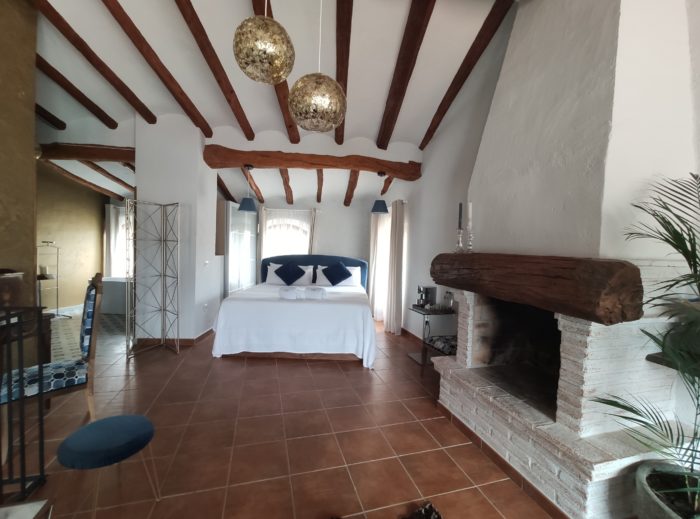 EL PALAUET DEL PRIORAT
Where? El Palauet del Priorat is located at Cornudella de Montsant, a municipality in the comarca of the Priorat in Catalonia, Spain. It is situated in the north-west of the comarca below the Montsant range and the Prades Mountains. The nearest airport is Reus (38km), or Barcelona (125km).
The Priorat is a place associated with world-renowned wines and a living agricultural landscape of outstanding beauty, with Siurana and the Carthusian monastery of Escaladei as its biggest attractions. But there's more to the Priorat than they say: the area is a constellation of charming little villages like Cornudella de Montsant where is located our hotel.
Parking free at 3min from the hotel (reservation no need).
What do they offer?
Spectacular breakfast with km0 products
Relaxing environment
Just 15min from Siurana
Room service
Tourist information point
Oil sales
Pet friendly
ROOM AND COMFORT
5 suites and 3 double rooms with charm and personality inviting those who stay to live a full experience in serene and harmonious environments. Air-conditioned spaces, bedroom, living room and bathroom, exclusive designs of noble finishes and extraordinary contemporary inspirations where rest and pleasure are our priority. Starting from 88€ per night (breakfast 9,50€).
They offer for all of the guests:
– Courtesy slippers.
– Pillow menu.
– Illy machine.
– TV of 32″.
– Bedrooms with double beds.
– Family rooms.
– ViscoGrafeno gel mattress.
– Feather comforters.
– 600gr linen and towels sheets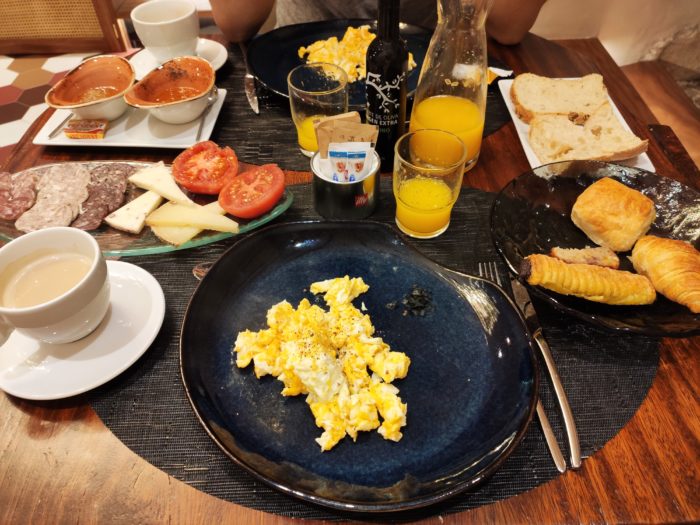 AROUND THE HOTEL
Discover the Montsant from El Palauet it's very easy. 15min from Siurana, located just outside the Montsant region, it is just east of the main town of the municipality Cornudella de Montsant.  A small village at the top of an escarpment in the Prades Mountains overlooking the Siurana Reservoir and is often visited by tourists.
Another touristic place at just 20min from the hotel is Cartoixa d'Escaladei. Escaladei was a fully working monastery until 1835, experiencing moments of great riches and splendor. In the nineteenth century, the monks fled due to the seizing of their land by the state. The cells, cloisters, church, and hostelry buildings were abandoned but now, the ruined monastery is open to the public.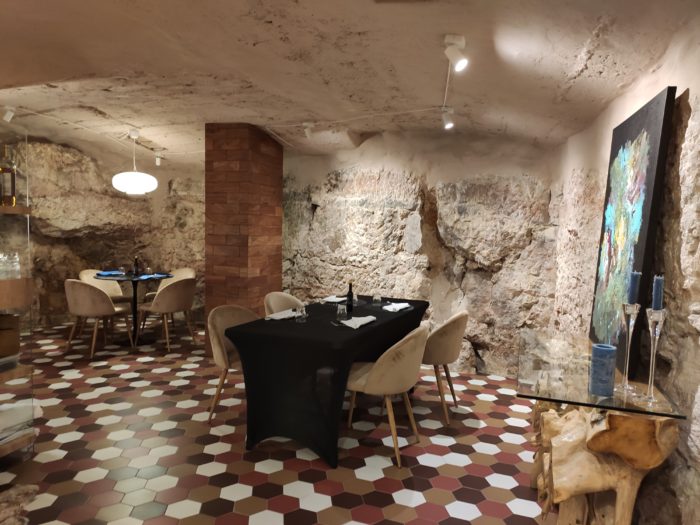 CONCLUSION
Location: 

Price: 

Comfort: 

Breakfast: 

Facilities: 

Cleanliness: