Langhe is one of the best places to taste wine in Italy, here the 7 best Langhe Wineries. 
THE 7 BEST LANGHE WINERIES
Borgogno
Cascina Adelaide
Antiche Cantine Marchesi Di Barolo
Agricola Gian Piero Marrone
Cantina Glicine
Ceretto
L"Astemia Pentita
MODERN WINERIES
L"Astemia Pentita a 30-hectare winery with an innovative and sensational cellar, making the dream of a lifetime come true. Climbing the Cannubi sweet hill, among very orderly rows of vines with beautiful autumn colors. Decorated with graphic elements typical of wine containers: they are the sculptural winery Astemia Pentita, designed by architect Gianni Arnaudo with an exterior counter-current aesthetic. Open just for visits/ visit + tasting starting from 25€.
Cascina Adelaide began in 1817 as a group of vine growers. They owned vineyards in two of the most prestigious regions in Italy, Cannubi, and Preda. The winery is very modern, during the visit you can see the old part and the new one. Open just for visits/ visit + tasting starting from 30€.
You can decide? Maybe the Cantina Comunale La Morra is the best option for you. You can taste 4 wines for 7€
TRADICIONAL WINERIES
Marchesi di Barolo historical cellars are located in the town of Barolo, in the building overlooking the Castle of the Marquis Falletti. It is here that more than 200 years ago a beautiful story began. The story of a wine cellar where, in the heart of the Langhe area and protected by gentle hills, a wine was born. That wine was then called Barolo, in honor of the town where it was produced for the first time. For reservations and information contact them.
Agricola Gian Piero Marrone family business winery, one of the best in Langhe in my opinion. Open every day/visit + tasting starting from 12€.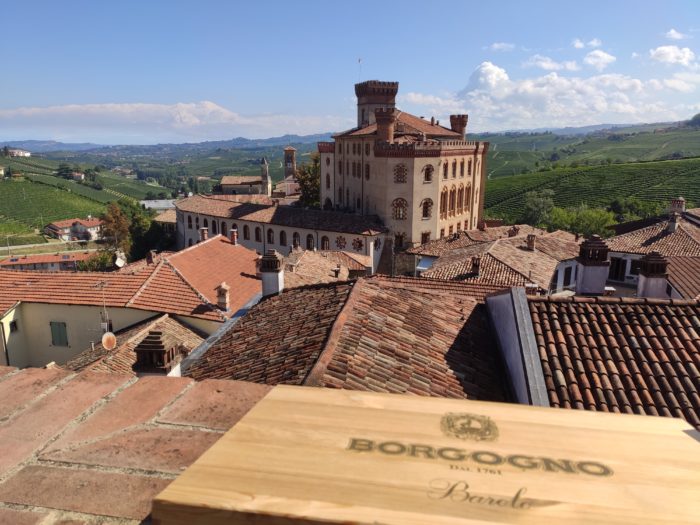 Borgogno, since 1761, the most historical winery in Barolo. The underground cellars continue to represent a rare historical memory of the Langa to this day, and the wines are made according to tradition. The estate covers about 39 hectares, 8 of which are cultivated with woods and 31 with vineyards. About 60% is cultivated with Nebbiolo, with the remainder divided between Dolcetto, Barbera and Freisa. The terrace is always open for testing and it's very beautiful (glass starting from 4€). Open every day from 10.30 am to 12.30 am from 3.00 pm to 6.30 pm/ visit + tasting starting from 30€.
Cantina Glicine The winery dates back to 1582, it is fresh and deep. It is built with engineering bricks, vaulted ceilings and stone floor; it extends under the house and the garden. Open: from 10:00 to 12:00 and from 15:00 to 18:00. Closed: Tuesdays and Wednesdays.
Ceretto 160 hectares of estate-owned vineyards, 4 wineries, 17 wines, 150 employees across the vineyards, winery and office, 5,000 clients including wine bars and restaurants in Italy, 60 countries of export. A deep passion for contemporary art and a strong interest in modern architecture. Has led the Ceretto family to invest also in areas seemingly distant to the world of wine, but for the pleasure of sharing, promotion of culture, art, and architecture like the Barolo chapel. Visit + tasting starting from 40€.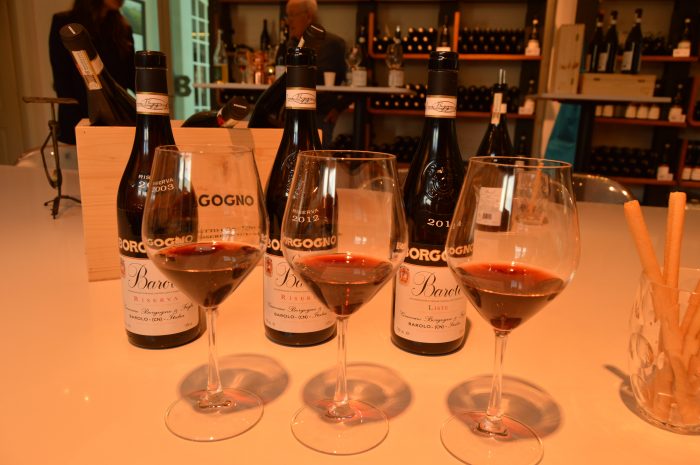 WHERE TO SLEEP
I choose the La Giolitta b&b a few meters of the Barolo castle and was an amazing experience. Offering views over the hills of Piedmont is located in the center of Barolo, famous for its red wine. The property is in rustic style and is within walking distance of the Barolo Wine Museum. Book La Giolitta B&B
(Visited 410 times, 1 visits today)