One of the most iconic places in New York, today we visit the one and only Coney Island. Coney Island is a residential and commercial neighborhood and entertainment area, located on a peninsula in the southwestern part of the borough of Brooklyn in New York City. Luna Park was an amusement park in Coney Island, Brooklyn, in New York City that opened in 1903.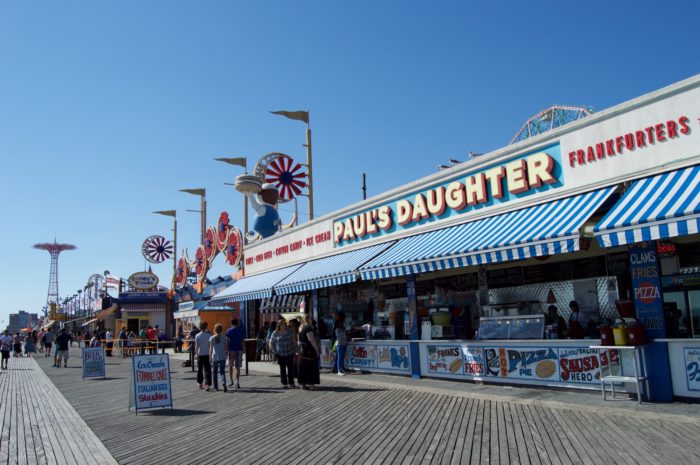 CONEY ISLAND GEN INFO
Where: Luna Park in Coney Island 1000 Surf Avenue Brooklyn, NY 11224.
Getting to: The distance between Manhattan and Coney Island is 14 miles. By train, you can take the Q line until Ocean Parkway, 20 stops and 45min.
Open: Depending on the day and the weather, park hours vary. Check here.
The beach and boardwalk are open all year round (although lifeguards are only on duty from Memorial Day to Labor Day) and Nathan's Hot Dogs and the New York Aquarium are open almost every day of the year. During the week, rides and attractions may open at noon and run until the late evening.
Admission fees: Only Luna Park (the access to the beach is free). You can buy the Luna Cards, it works like a pre-paid debit card, but instead of cash, you use Luna Credits! Luna Cards can be used at rides, games, and select Dining locations.
100+40 BONUS credits = 140 credits. Enjoy all rides, games, and select food locations using Luna Credits!

Restrooms are located across from Atlantic Aviator (next to Luna 360 and Luna Last Stop Giftshop), the boardwalk across the B&B Carousell).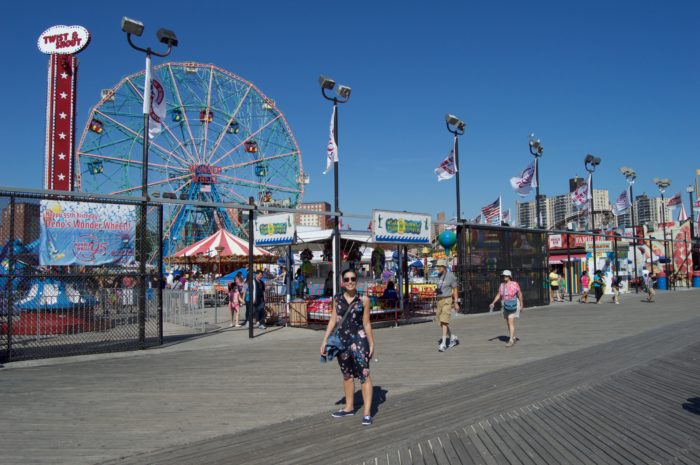 LUNA PARK
Coney is home to the first rollercoaster which debuted in 1884, the Gravity Switchback Railway, drawing lines of trailblazing thrill-seekers and setting off a craze that quickly spread around the globe.
Built in 1906 by Coney Island-based manufacturer William F. Mangels, the B&B Carousell is known as Coney Island's last traditional carousel and features fifty hand-carved wooden horses and two chariots which were restored by a team of carousel restoration.
TOP VIEWS
The beach is one of the best views of Coney Island, then go to the Pat Auletta Steeplechase Pier you can see the entire park from here. Very Nice.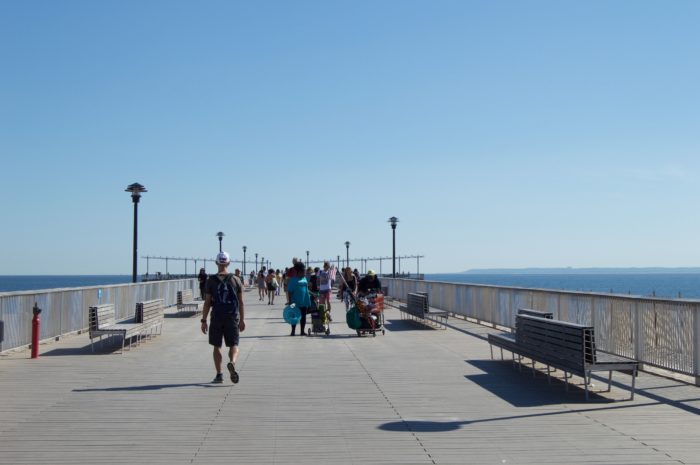 In the wintertime is beautiful in an isolated, industrial-urban-landscape kind of way. Coney Island's amusement park and beach are closed September through May, but there's plenty to do, and eat, and dream about as you wander the area off-season.
For movie fan: Coney Island is a location in Darren Aronofsky's first two films, Pi (1998) and Requiem for a Dream (2000), specifically Brighton Beach for the latter.