North of Italy is full of lakes, there are so many, but not all of them are beautiful like the Orta lake. Between Milan and Turin, and very close to Lake Maggiore, Orta is a good place to stop and relax.
HOW TO GET TO ORTA LAKE
From Milano/Milan: A26 Freeway, take Arona exit, Borgomanero, Orta San Giulio
From Genova/Genoa: A26 Freeway, take Borgomanero exit, Gozzano, Orta San Giulio
From Como and Lugano: A9 Freeway, A26 Freeway, take Arona exit, Borgomanero, Orta San Giulio
By train: Orta-Miasino railway station, just 800 meters from Orta. Maybe reached from Milan or Turin. Transfer in Novara.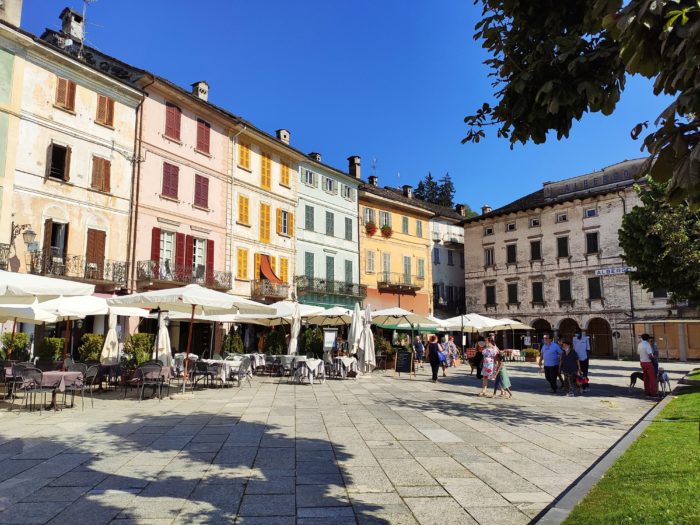 WHAT TO SEE
The island of San Giulio is 275 m long (north/south), and is 140 m wide (east/west). The most famous building on the island is the Basilica di San Giulio close to which is the monumental old seminary (1840s). Since 1976 it has been transformed into a Benedictine monastery. Roundtrip ferry costs 4,5€ and leaves every 15min.
In Orta, you can find one of the 9 Sacro Monte of the north of Italy, which is a site of pilgrimage and worship. Is a popular destination for fairly small-scale tourism. In 2003, the Sacro Monte of Orta was inserted by UNESCO in the World Heritage List.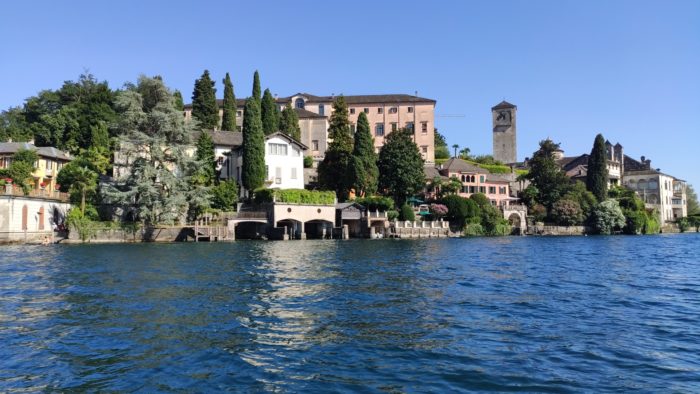 WHERE TO SLEEP AND EAT
The Hotel Ristorante Villa Crespi is set in an impressive 19th-century building surrounded by private gardens which lead to a beautiful lake.
This luxurious hotel features spacious and comfortable guest rooms and suites traditionally decorated with antique furniture and equipped with all modern conveniences. You can relax in the wellness area, and choose from a variety of massages and treatments.
The exclusive ambiance of Villa Crespi is complimented by its renowned Michelin-starred gourmet restaurant by chef Cannavacciuolo, offering the best of Mediterranean cuisine combined with the finest Italian and international wines. This gourmet restaurant has featured in a number of prestigious guides including Italy's Gambero Rosso.
(Visited 71 times, 1 visits today)