At the end of the 19th century, and as a result of the industrial revolution and its technological advances a new way to live appeared throughout Europe. Modernism arrived at Barcelona, which is full of Catalan modernist masterpieces. Have you enjoyed the Casa Vicens or the Casa de les Punxes in Barcelona city? Now it's time to discover outside the city. The modernism day, the 10 of June, was instituted in honor of Gaudí die in 1926.
CATALAN MODERNISM
Barcelona also followed the principles of the industrial revolution, the city boosted, and it gazed towards a modern society. But the transformation of the city was mostly as a result of the organization of the World Exhibition, which took place in 1888. This new cultural movement is what we call Modernisme, which longed to transform Catalan society into a modern society.
The most famous architect of Catalan Modernism are: Antoni Gaudí, Josep Puig i Cadafalch, Josep Maria Jujol i Gibert and Lluís Domènech i Montaner.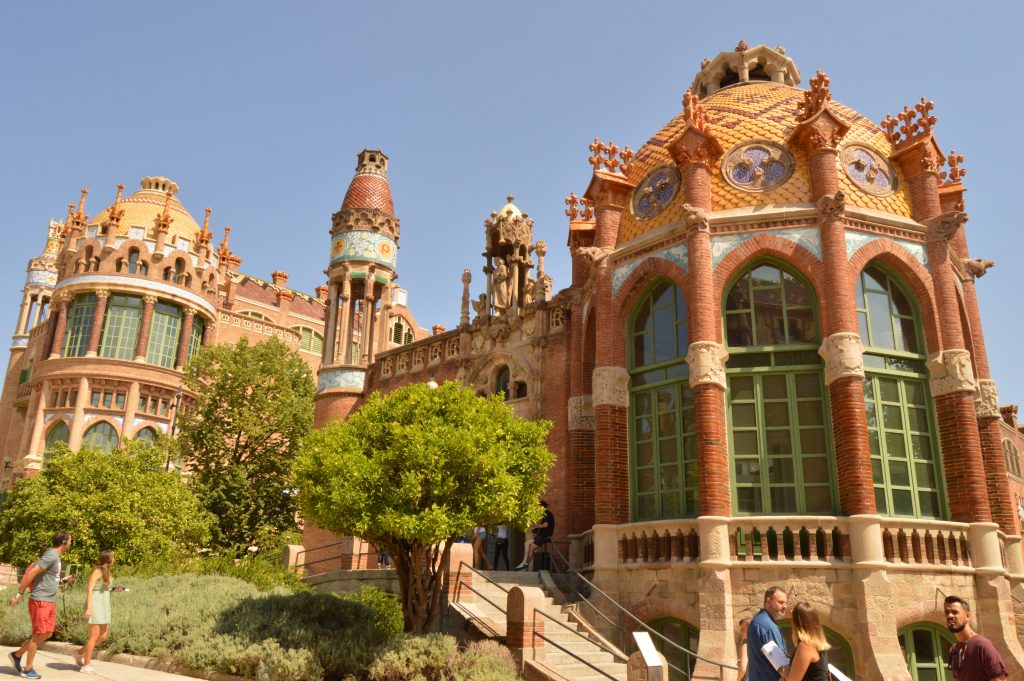 MODERNISM OUTSIDE BCN
Can Negre is a farmhouse located in San Juan Despí, transformed by the modernist architect Josep Maria Jujol i Gibert between 1915 and 1930. It is the headquarters of the Jujol-Can Negre Center, a municipal museum space destined for various cultural activities.
Cavas de Codorniu in 1895 asks to the modernist architect Josep Puig i Cadafalch (contemporary of Gaudí) to expand the winery. The building that he built symbolizes the fruitful alliance between nature and human labor and is a stone tribute to the silence of cava. The winery is precious, I visited it last year and will return for sure. Book your visit here starting from 40€. Read here to taste the best Catalan Cava.
Colonia Guell, here you can visit the Gaudí crypt, a beautiful example of modernist architecture. The main importance of the church of the Colonia Güell in so far as Gaudi goes is that this is where Gaudi brought together for the first time all of his architectural innovations. The Crypt was declared World Heritage Site by UNESCO in July 2005.
BACK TO THE CITY
Barcelona is a reference in the world of Modernism, Gaudí has undoubtedly made this particular city of its kind. In his honor in 2017 the Casa Vicens has opened its doors to all those who want to know his first work. Book your visit here!
Open to the public for two years, the Casa de les Punxes is the first house designed by architect Josep Puig I Cadafalch. Famous Catalan modernist architect, also known for Casa Amatller and Casa Macaya. Today we enter the Casa Terradas, this is its original name, to discover the history of one of the most emblematic buildings in Barcelona.