Warning: Trying to access array offset on value of type null in /customers/8/a/2/mytravelingcam.com/httpd.www/wp-content/plugins/contextual-related-posts/includes/content.php on line 49
From Fontaine-de-Vaucluse to Châteauneuf-de-Gadagne, passing through Saumane-de-Vaucluse, L'Isle-sur-la-Sorgue and Le Thor, discover or rediscover this corner of East Provence where life is good. Just 45min from Avignon this area is easy to reach.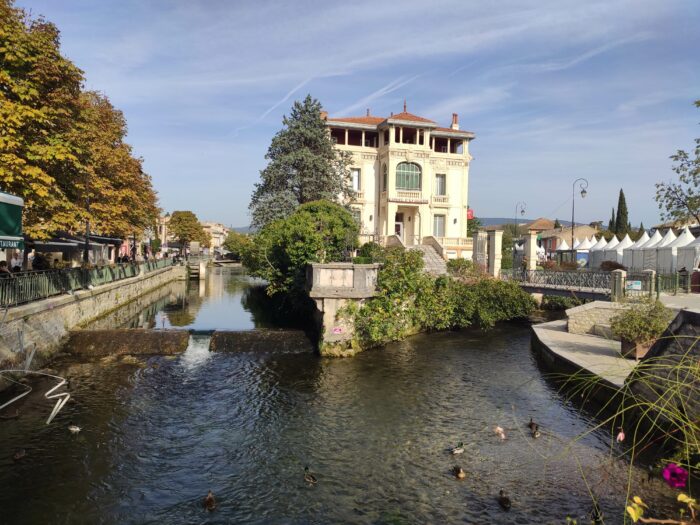 EAST PROVENCE
Stroll on foot or by bike between orchards and vineyards, kayak down the Sorgue river, dive into the heart of the villages of antique dealers, second-hand goods dealers, and markets with colorful and tasty products, visit the built and natural heritage to discover the traditions and know-how that have forged the character of the region and its people, the list of activities and outings is almost inexhaustible.
L'ISLE-SUR-LA-SORGUE
Between Luberon, Ventoux and Alpilles, L'Isle sur la Sorgue welcomes you in its charming streets, around its Collegiate Church and its banks of Sorgue where it is good to stroll.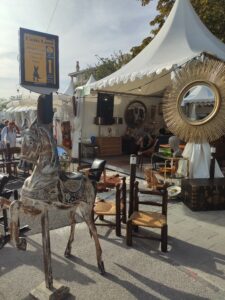 The capital of the bargain hunters: With 300 antique dealers grouped together in various sites, L'Isle-sur-la-Sorgue attracts bargain hunters from all over the world in search of rare items or unusual trinkets. The large Easter and August 15th fairs bring together more than five hundred exhibitors and attract thousands of visitors who crowd the quays and stores.
On Thursday and Sunday mornings, crowds flock to the streets of the city, the scene of a traditional market with Provencal colors: tasty early fruits, cheeses and wines from the region are among the products offered on the stalls of the merchants. On the first Sunday of August, part of the market "moves" on the water: fruits, vegetables, lavender and soaps, are loaded on Nègo Chin, these typical flat-bottomed fishermen's boats, and offered to buyers by merchants in traditional costume. Not to be missed! 
GORDES
It is not surprising that Gordes is referred to as one of the most beautiful villages in the whole of France. This hilltop village will impress you from afar with its stone houses and terracotta roofs. It is a real pleasure to wander through its cobbled streets with a peaceful medieval atmosphere, visit its castle or contemplate the views of the surrounding countryside that inspired many artists such as Marc Chagall.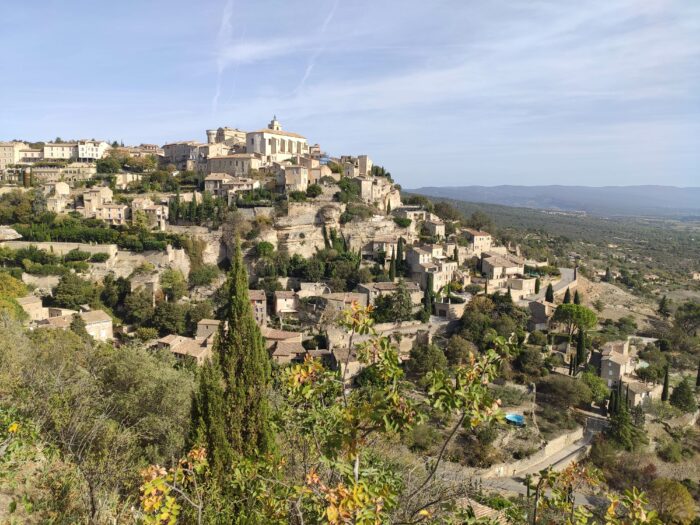 ROUSSILLON
One of the most picturesque villages to visit is Roussillon, a village with just over 1000 inhabitants that is part of the Luberon Region where most of the most charming villages are located. It is very colorful (from yellow to orange and red) thanks to the ochre color that was used in the construction of its houses. At different times of the day, the houses in the village look different depending on the light.