Enjoying the typical food of the Dominican Republic is to fall madly in love with the Caribbean country, this is my 10 Foods you must try in Dominican Republic list! A mixture of the ingredients and recipes of the Taino Indians, the Spanish conquistadors and African slaves, and seasoned with the flavors of the world, Dominican cuisine is a reflection of the country's rich history, culture, traditions, and identity.
Visiting the Dominican Republic means discovering all its flavors: the tubers and tropical fruits of the Tainos; the beef and pork. Typical Dominican food is a fusion that makes anyone's mouth water.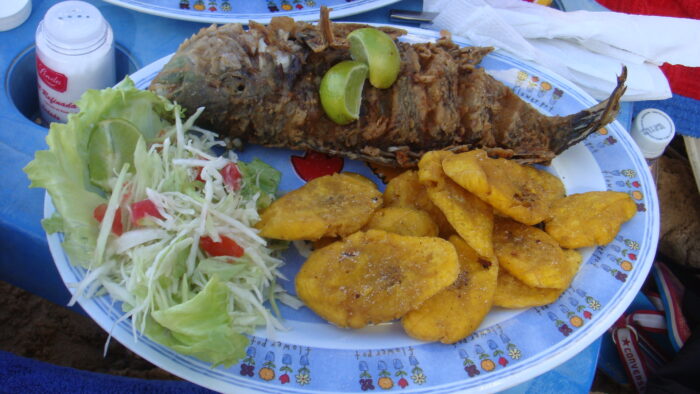 10 FOOD YOU MUST TRY IN DOMINICAN REPUBLIC
In 2018, and once again in 2019, the city of Santo Domingo was declared the Capital of Gastronomic Culture of the Caribbean by the Ibero-American Academy of Gastronomy. This award, in addition to recognizing the quality of Dominican cuisine, is a confirmation of the importance of typical food as a very special part of the country's culture. In other words, in every dish you taste a little bit of the soul of this wonderful destination.
Tamales
Fried fish on the beach
Bizcocho (Dominican pie)
Seafood
Coconut water
Sea snails
Passion fruit juice
Habichuela
Rice Rice and Rice
Sancocho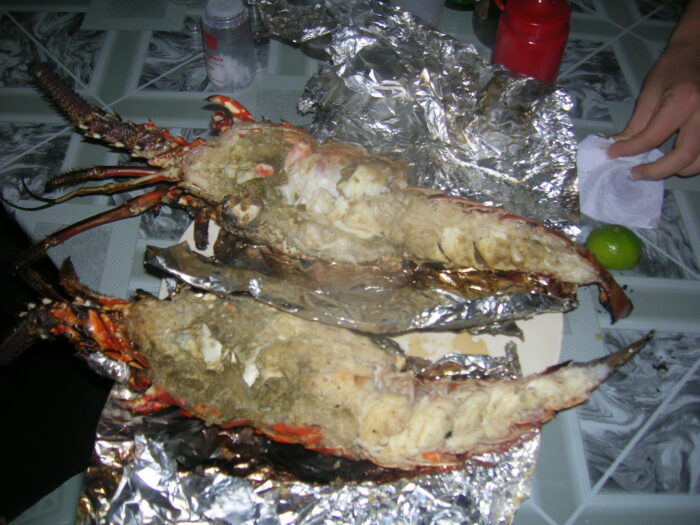 SWEET
Bizcocho, or Pastel Dominicano is one of the most popular dishes. It is the center of many Dominican celebrations, from weddings to birthdays. Not just any bizcocho, its soft and fluffy texture, combined with the traditional pineapple filling and flavored with vanilla and orange juice, will put your baking skills to the test. But if you get it right, you'll wonder how you ever lived without it until now.
The main coconut-producing areas in the Dominican Republic are: Samaná, María Trinidad Sánchez, Hato Mayor (in the coastal part), La Altagracia and a little bit the provinces Barahona, Puerto Plata and Monte Plata (in the latter several commercial projects of that type are developed). There is a diversified industry in the country. There are people who process the pulp, and from that they get milk, cream and shredded coconut. And one cannot leave out the well-known "piña colada", in which one of the ingredients is coconut.
Of course, not everything is savory on the Dominican table, there is also a place for sweets, and one of the country's most classic desserts is habichuelas con dulce. Typical of Lent and Holy Week, this typically Dominican recipe is curious to say the least, as it is prepared by mashing boiled red beans, mixed with evaporated milk, condensed milk, coconut milk, sweet potato, butter, cinnamon, sugar, vanilla, cloves, anise, nutmeg, raisins… What amounts to a few calories, but it is craved.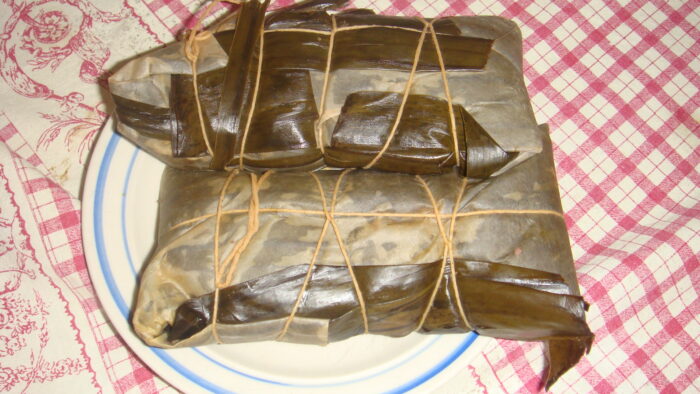 SALTY
Pasteles en hoja, also known as Dominican tamales, are the quintessential holiday dish served in countries like Puerto Rico and the Dominican Republic. It is a stuffed dough wrapped in a banana leaf that combines the flavors most loved by Dominicans. Families usually get together to prepare large quantities of this recipe so they can freeze it and enjoy it throughout December. 
If you go to Boca Chica, the most popular beach in the country, you are sure to find a fried fish vendor with good taste, accompanied by huge Yaniqueques, or crunchy Tostones, or Batata Frita. This is one of those popular recipes that are essential on a day at the beach.
Sancocho Dominicano is a dish that is usually made for a special occasion in Dominican homes. It is essentially a broth in which a selection of meats such as chicken and pork, as well as vegetables and tubers are introduced.
Seafood on this island is very easy to get, but be careful if is not cooked (people who are not used to this get sick very quickly). You can eat giant lobsters, king crab, sea snails, and sea urchins. Check the Santo Domingo food tour or do it in Puerto Plata.
(Visited 68 times, 1 visits today)