Yosemite National Park was the first park arranged by the federal government of the United States. One of the most visited so today we will discover the Top 5 views in Yosemite park. It is found in the federal state of California, in the Sierra Nevada mountain range. Famous for being full of extraordinary natural beauty, dotted with high cliffs, spectacular waterfalls, giant trees, and streams. About 95% of the park is designated as a wilderness area, are you ready to discover the rest 5%? Read "Yosemite Park: plan your visit" too.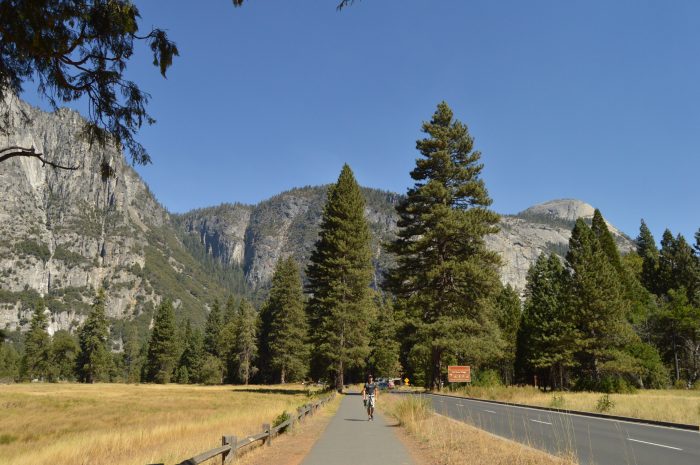 INSIDE BUSES
Most park visitors stay just outside the Yosemite Valley that is easily accessible by car. A free shuttle bus system operates year-round in the valley, and park rangers encourage people to use this system since parking.
Buses run all day continuously and are free, they will be useful for visiting Glacier Point and Mariposa Grove. On the top of Glacier Point, there is a parking lot, but it is always full, and especially if you want to get on or off on foot the bus is the best option.
The same thing for Mariposa Grove, you will have to leave the car in a parking lot and take the shuttle that goes up to the area of ​​the giant redwoods.
TOP 5 VIEWS IN YOSEMITE
Glacier Point
Yosemite Valley
Half Dome
El Capitan
My advice is to stay in the park at least 2 days, the park is beautiful and the views are breathtaking. You can find deer, squirrels and if you are "lucky" bears, the advice is always not to touch or disturb.
1 DAY = Having only one day I recommend using the car for your tour. If you don't feel like walking, you can cross the Yosemite Valley and get to Glacier Point, to admire the top of Half Dome.
2 DAYS = In two days you have many more options, the first day you can walk to Glacier Point (see Hiking). On the second day, you can visit Mariposa Grove and its giant redwoods highly recommend the visit. Where are you going to sleep? Check The Evergreen Lodge!
HIKING
Yosemite National Park has more than 1,300 km of trails marked by which you can walk. There are 5 well-differentiated sections for visitors: Yosemite Valley; Wawona / Mariposa Grove / Glacier Point; Tuolumne Meadows; Hetch Hetchy and Crane Flat / White Wolf.
There are numerous guides that describe the trails of the park and the same service within the park offers information. Most park employees encourage tourists to visit other areas beyond the park Yosemite Valley, less famous.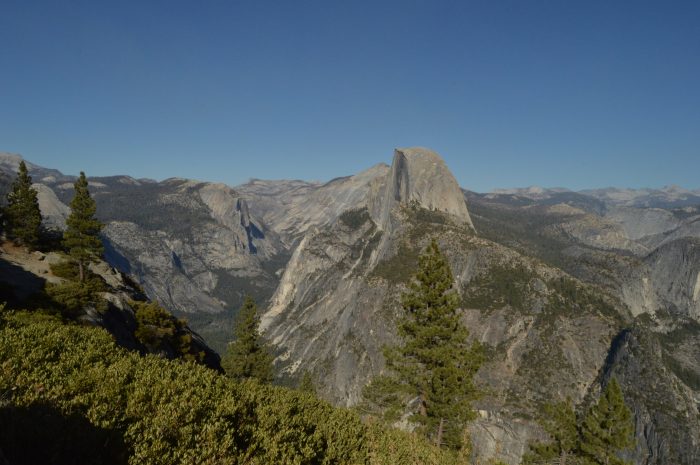 I chose to start from the Yosemite Valley and arrive at Glacier Point, 10km from 1200m to 2190m approx. If you are used to walking in the mountains in 3h you have arrived at Glacier Point, it took me 4h. On the way, you can find mini springs to fill your water bottle (do not start without it). Try not to go it alone, better with a group or guide. I recommend a wonderful experience. For other activities, you can find out here!
(Visited 25 times, 1 visits today)