We tell you what to see in Penelles, the small town of murals and graffiti in Lleida that year after year attract thousands of visitors. 112 simply spectacular murals. I was so excited to visit this place, we are living in Barcelona and isn't very close (1h30) so we take advantage of our last trip to the Aragon region to visit this village. Park is very easy and free, there is a lot of places to park, the graffiti info is on a beautiful map (1€) that you can find in the tourist office.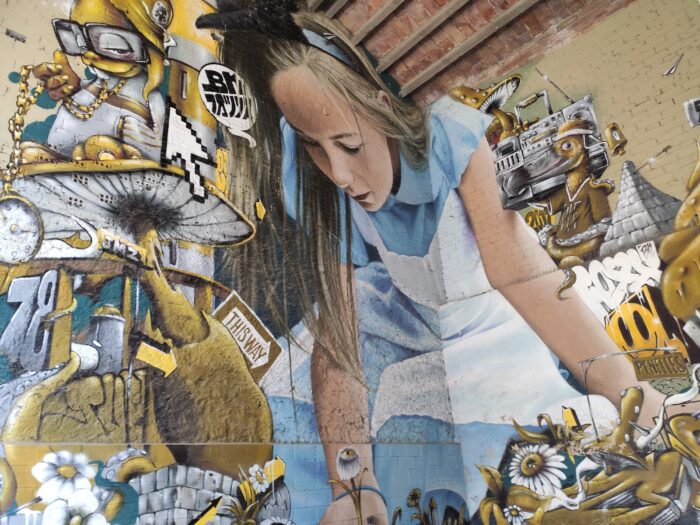 PENELLES
Today we talk in our blog about Penelles, the village that has become a museum of street art outdoors. Known in Catalonia as the town of murals and graffiti, it is becoming a must for anyone who wants to experience something different.
Panelles is one of these clear examples of a village that has grown in tourism thanks to the great work of its town council and tourist office. If we put you in context, Penelles is a small town, located in the region of La Noguera about 40 kilometers from the Lleida capital and 134h from Barcelona.
A few years ago it simply went unnoticed, camouflaged among the dozens of small villages in the plains of Lleida that live mainly from the countryside and agriculture.
For some years now, such is its charm, that every weekend it fills with curious people, who walk through its streets observing, almost in disbelief, the wonders of street art, in the form of a mural, that the town offers us.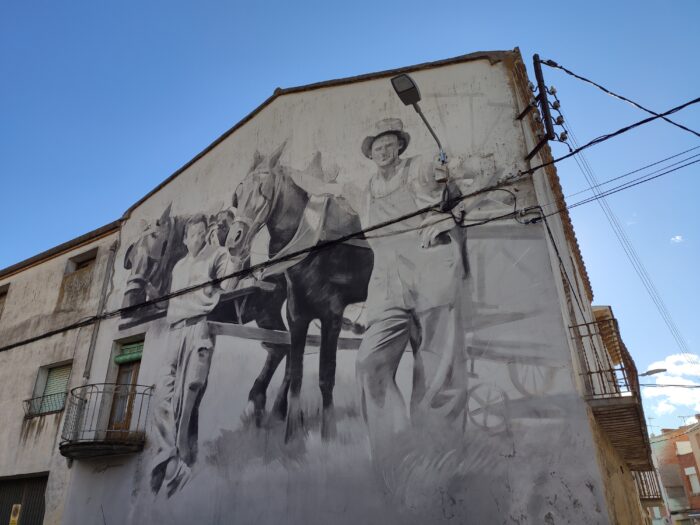 112 MURALS
All the murals that we can see in Penelles are outdoors except for the one called Omnipresent, which is located inside the New Church of Sant Joan Baptista. Inaugurated in 2020, inside the parish church of Penelles, we can see the mural work of the visual artist Berni Puig, who won the contest organized to decorate this special space.
Other famous graffiti are inside and outside the village, for some of them you need to take the car. I really enjoy the tour, is easy and some of the graffiti are impressive, i like the most: Alice, Marc Marquez, the foxy and the old man.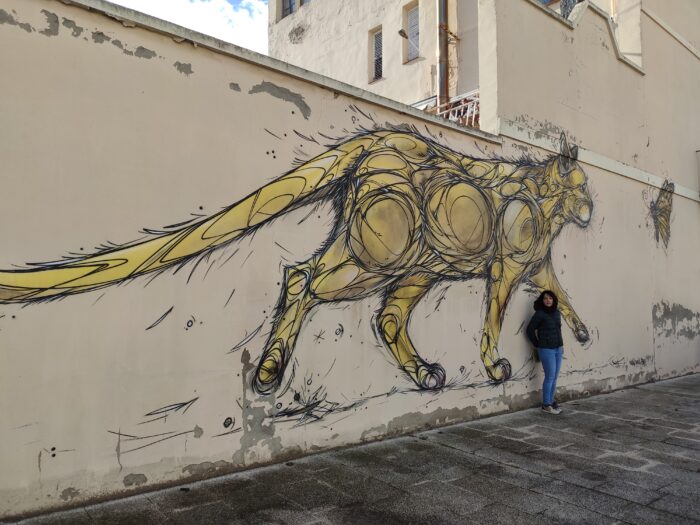 Are you a murals lover? Check on Reykyavik and San Francisco city.
(Visited 275 times, 1 visits today)