Warning: Trying to access array offset on value of type null in /customers/8/a/2/mytravelingcam.com/httpd.www/wp-content/plugins/contextual-related-posts/includes/content.php on line 49
The 2,500-year-old City of Art and History of Narbonne has a rich heritage; it was the capital of the Narbonne region of Gaul, the place where the Visigoth kings resided and the site of the Archbishops' palace.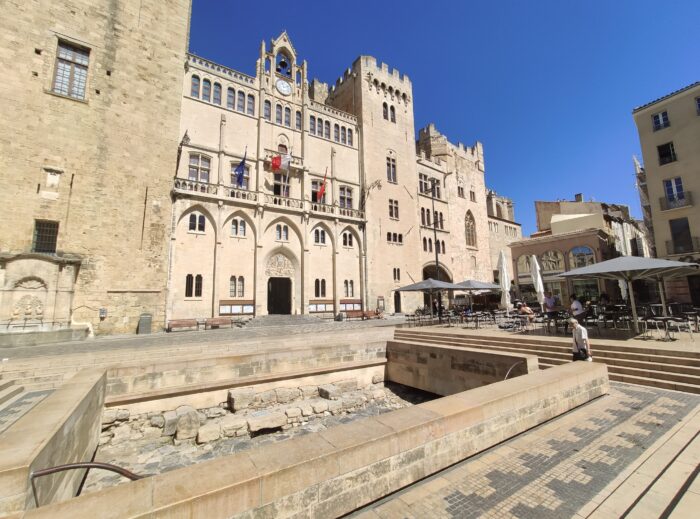 HOW TO GET TO NARBONNE
From the nearest airport, you can get city center by Airport shuttle (public) for 30min, if you get by train (from Barcelona) the train station is located in the heart of the city.
From Beziers 30min by car, 41min by train
From Montpellier 1h by car, 41min by train
From Barcelona 3h by car, 2h30 by train
By car is a very easy way to access the city, there is a lot of parking and Saturday and Sunday parking is free.
WHAT TO SEE
In the heart of the historic center, two buildings, listed as Historic Monuments, merit a visit: the cathedral of Saint-Just-et-Saint-Pasteur and the Archbishops' Palace. Unfinished, the 13th and 14th-century Narbonne cathedral have retained an absolutely spectacular choir; with 41-metre-high arches it is the highest Gothic choir in the south of France!
Then there's nothing better than a coffee break at one of the café terraces in the lively Place de l'Hôtel de Ville, before resuming your walk towards the Canal de la Robine (World Heritage Site by UNESCO) and its charming Promenade des Barques, where you can treat yourself to a ride in an electric boat.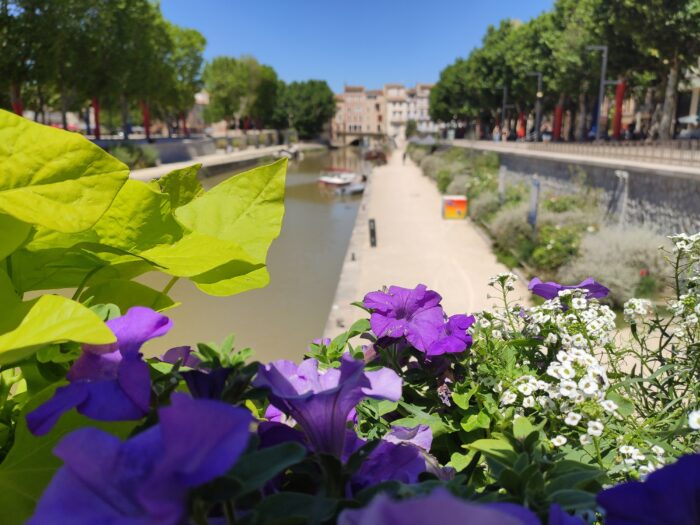 The site of the Town Hall and the Museums of Art and Architecture, the Archbishops' Palace has a number of different areas which are open to visitors: the old palace, Romanesque in origin, the Gilles Aycelin keep, the new Gothic style palace and the Saint-Martial and Madeleine towers.
ABBEY OF FONTFROIDE
The Abbey of Fontfroide was founded in 1093, the Cistercian Abbey is nestled in the foothills of the Corbières, southwest of Narbonne. Founded in 1093, Fontfroide, now classified as a Historic Monument and a Great Site in Occitania.
Join one of the Fontfroide associations and take part in its cultural and artistic life, support the promotion of our heritage through its summer concerts and event. The Abbey of Fontfroide is open all year round except December 25 and January 1. Admission 12,50€. 
LES GRANDS BUFFETS
Welcome to the biggest cheese buffet, but don't worry Les Grands Buffets is not only cheese but so much more. An overwhelming range of cheeses! Camembert, St-Nectaire, Comté, Salers, Cantal, Laguiole, Morbier, Reblochon, Brie, 4 varieties of Roquefort, Gorgonzola, Munster, wheel of Parmigiano Reggiano… Venus from the four corners of France, logs, tommes, wheels, and other delicious Dairy delights with fleshy curves are at the rendezvous at the Grands Buffets. In total, a selection of 45 kinds of cheese reflects the enormous diversity of our land. Read more…