Warning: Trying to access array offset on value of type null in /customers/8/a/2/mytravelingcam.com/httpd.www/wp-content/plugins/contextual-related-posts/includes/content.php on line 49
Christmas has come, don't miss the tour of the Swedish capital to get into the Christmas time in Stockholm. The smell of the traditional Glögg wine, the illuminated streets, the spiced gingerbread biscuits… As it does every year, Stockholm transforms itself to welcome one of the most special and exciting holidays. We'll go to the old town and you'll love the decoration around its streets.
Christmas time in Stockholm
From gorgeous market stalls in its historic Gamla Stan (Old Town) to elegant Christmas fairs at the country's royal stables, there's a little something for everyone when it comes to Stockholm's Christmas market scene.
Well, if you're currently planning your own trip, or simply curious about what Stockholm's Christmas Markets have to offer, then we're here to help. Swedes love a good Christmas calendar and it's a big tradition for kids big and small to wake up each day from December 1, open a window on their calendar, and enjoy the sweet treat that is revealed. There is even an insert on Swedish television each evening that features a Christmas calendar.
Christmas activities
Some of Stockholm's most beloved attractions, like Skansen and Gamla Stan are in full Christmas mode from late November and most of December. At Skansen, for example, you'll learn more about different traditions and preparation from around Sweden in the open-air museum's many historic buildings and houses. And Gamla Stan (Old Town) is not only a good place to go shopping for presents but also get into the holiday spirit. The annual Christmas Market (open daily from November 20 to December 23) at Stortorget is a great place to buy Christmas sweets, candles, and decorations.
Stockholm has quite a few free outdoor skating rinks where skaters can glide across the ice under the sparkling lights that are on nearly all day due to the winter darkness. At some, like Kungsträdgården, people can rent skates.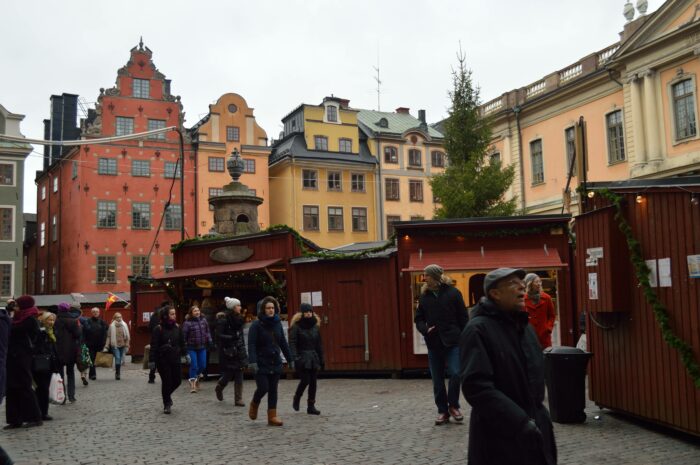 Markets
Speaking of Christmas markets there are quite a few around Stockholm, starting from mid-November, from traditional ones to contemporary Christmas markets with a twist. The Farmers Christmas Market in Tessinparken, The Christmas Fair at Drottningholm Palace, Christmas Market at Färgfabriken, and the Christmas Fair at Taxinge Castle to name just a few. You can find more info about Stockholm's Christmas markets in our continuously updated guide.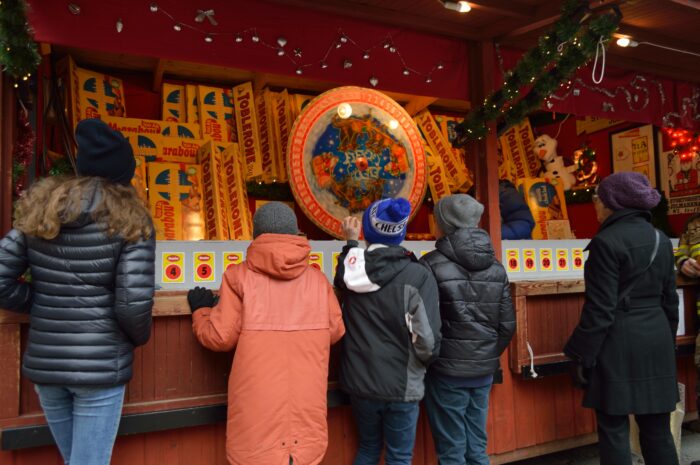 Big fan of nordic Christmas markets? Check this: