In Calpe, you can see remnants of different civilizations while exploring its typical seaside streets. Is one of the most visited villages in Costa Blanca, for its beaches and natural patrimony. Due to its Mediterranean climate, Calpe enjoys around 3,180 hours of sunshine, an average annual temperature of 18º, and only 44 cloudy days each year, making it an ideal destination where you can enjoy the sea. Not bad right?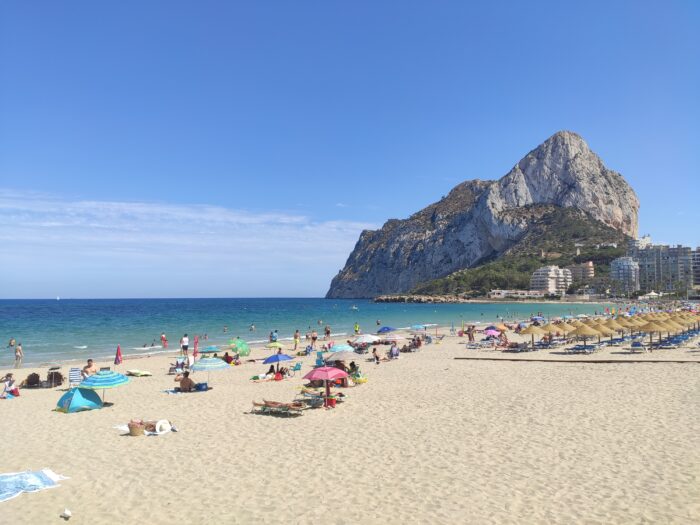 BEST OF CALPE
In the old town, you can view the remnants of the wall that protected Calpe from Moorish attacks, as well as the Torreó de la Peça, a tower that once contained an artillery piece and now houses the Museo del Coleccionismo. Don't forget to visit the Iglesia Antigua, an old Gothic- and Mudejar-style church that was constructed in the 15th century atop an old chapel from the Christian conquest.
Calpe also has over 5 km of beautiful cliffs, including the Peñón de Ifach, Toix, and La Manzanera. You'll also find lovely, tranquil coves sculpted by the wind and sea that are surrounded by vegetation, including El Penyal, Les Bassetes, and El Racó, magical places where diving, fishing, and sailing become unforgettable experiences.
The Peñón de Ifach, a symbol of the Costa Blanca. Connected to the mainland by a narrow isthmus, it is the result of a landslide of the nearby Sierra de Oltà, and is one of the most unique and beautiful landforms on the entire Mediterranean coast. It is one of the most visited natural parks in the Valencian Community, and a meeting place for scuba divers, climbers and hikers. Remember that to visit the park, it is essential to book an appointment.
Another touristic reason to visit Calpe are all the graffiti located in the Old town, the streets are full of them and are very Instagramable.
BEACHES
It offers 13 kilometers of coastline with 14 beaches and coves, allowing you to choose from endless beaches with fine golden sand, tranquil bays, small sandy coves or pristine rocky shores by cliffs, all recognized for the purity of their clean waters, which are an unmistakable turquoise.
Arenal-Bol and La Fossa-Levante are seemingly endless sandy urban beaches where you can go for a relaxing stroll or enjoy sports and aquatic activities, which are available due to a wide variety of services and facilities.
Calpe's history is linked to the sea and fishing, the main source of income for many of its households. As you wander Calpe's streets, you'll constantly see the importance of the sea to its people as you pass buildings like the Fisherman's Association. You can also see its seafaring soul as you go for a stroll around the fishing port and visit the fish market.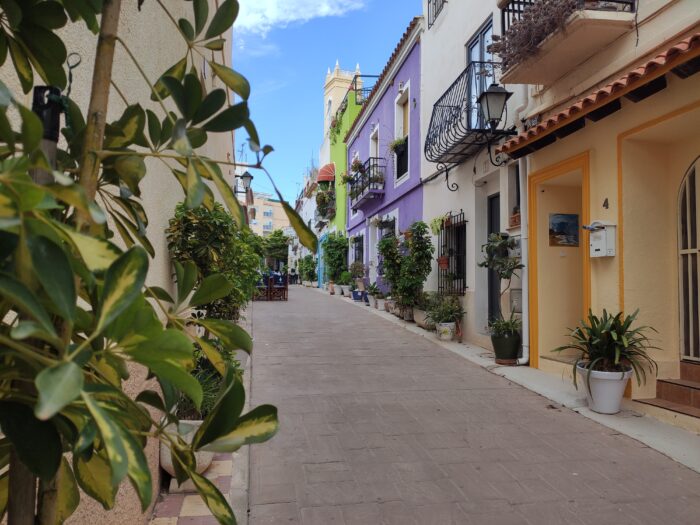 GASTRONOMY
The typical cuisine of Calpe is primarily based on the delicious fish of its bay (monkfish, mackerel, octopus, sardines…). Llauna de Calp and arròs del senyoret are the town's two traditional rice dishes, followed by putxeros de polp, paella, arròs amb fessols i naps, arròs amb bledes, and arròs al forn, which you'll find on many restaurant menus. Don't forget to try the traditional cocas, sweet and savory pastries which are baked daily, as well as delicious homemade swets.
(Visited 80 times, 1 visits today)