One of the most famous medieval cities in Europe, UNESCO heritage of Spain and capital of the Castilla-La Mancha region. It is called "the city of the three cultures" due to the coexistence for centuries of Christians, Arabs, and Jews. Toledo preserves behind its walls an artistic and cultural heritage in the form of churches, palaces, fortresses, mosques, and synagogues. Today we visit Toledo, an open-air museum in 1 day. Book here the Free walking tour of Toledo.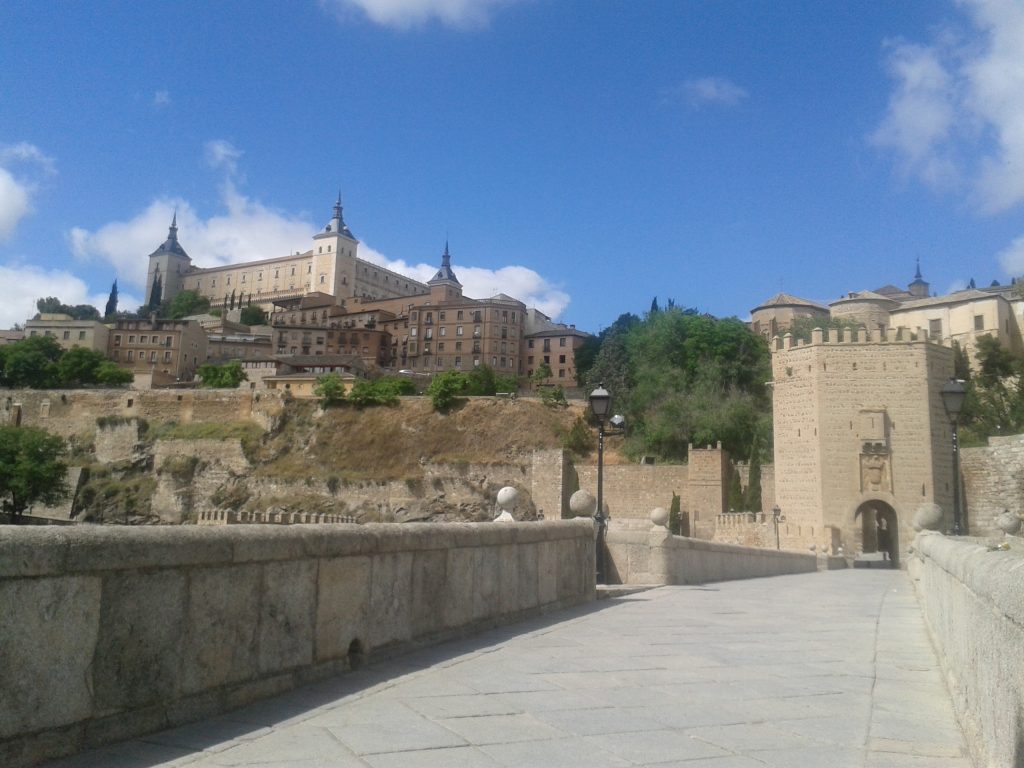 HOW TO GET TO TOLEDO:
If you arrive by plane, the nearest airport is in Madrid. Once you arrive in Barajas the fastest method with fewer changes is to take the C1 line (Train) getting off at the Atocha stop (central train station) and take another train that will take you to Toledo. Total duration 1.30h, price € 5 until Atocha, and then 12/15€ from Madrid to Toledo station.
Once you arrive at the station you have to walk 650m to get to the first tourist spot: the Alcantara Bridge.
WHAT TO SEE 1 DAY:
Once you arrive at the Alcantara Bridge, where you will have a perfect picture of the fortress and the beauty of the city, head towards the Alcazar of Toledo. First a jail, then a military quartet, and then hosting the Infantry Academy.
TIPS TIME !!
Hours: 10:00 a.m. to 5:00 p.m. Price: € 5
Opening days: Monday to Sunday
Closing days: Every Wednesday and January 1, January 6, May 1, December 24, 25 and 31.
Free days: Sundays, 29/03, 18/04, 18/05, 12/10, 06/12 and under 18 years and over 65 years of the European Union.
Once I visit el Alcazar, I give you my top ten in Toledo of unmissable places:
Cathedral of Toledo
Hércules caves
Mezquita Del Cristo De La Luz
Puerta del Sol
Puerta de Alfonso VI and Puerta de Bisagra
Circus Roman Toledo
"La Vega" Park
San Juan de Los Reyes Monastery
San Martín Bridge
Synagogue of the Tránsito
TIPS TIME !! if you want another perspective of Toledo, go up to the Mirador del Valle 30min walking from the center, the view is spectacular. 🙂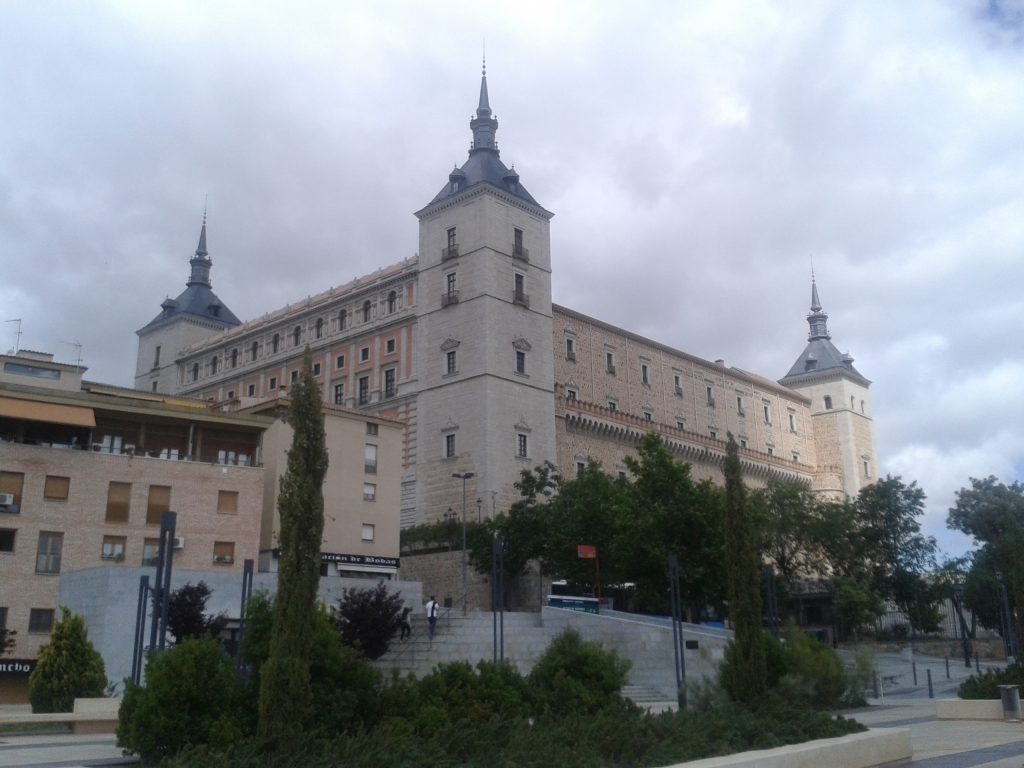 WHERE TO EAT:
Enjoy the Castilla-La Mancha cuisine, I suggest you some places like the Escuela de Hosteleria Toledo, la Taverna el Botero. For more Tapas bar maybe you can visit Lo Nuestro Taperia and El Fogon del Quijote.
Have you enjoyed Toledo? Yes, you do… so where you wanna go now? Maybe Salamanca? Soon the post.
(Visited 43 times, 1 visits today)