Madrid is full of things to do, and for each budget, there is a plan ready for you, so today 10 free things to do in Madrid. I love Madrid, i can come back a lot of time to this beautiful city, you will always find something new to do.
10 FREE THINGS TO DO IN MADRID
Shall we start with a classic Madrid free tour? Click here.
Once the town post office, the Palacio de Cibeles is now home to the mayor's office, as well as a gorgeous rooftop terrace, the occasional art or food event or exhibit and more.
In the last few years, Madrid was covered by great graffiti all around the city and Lavapies neighborhood is the best place to see it.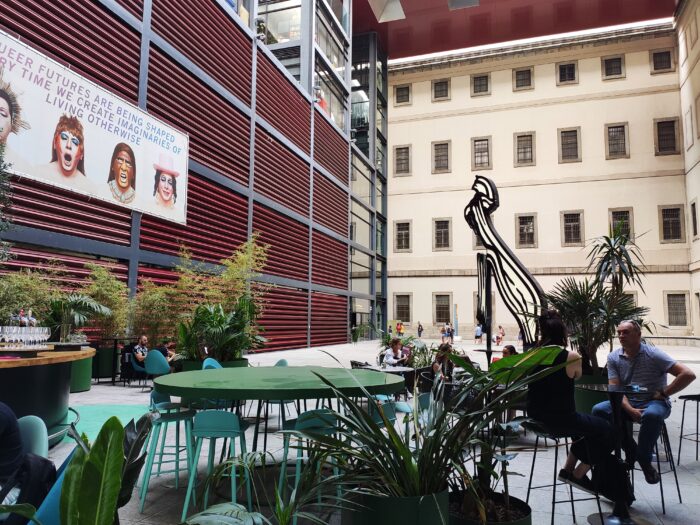 MUSEUMS
Madrid is a city full of museums and most offer a day or several afternoons where you can enter free. Many smaller museums and galleries allow free entrance on Sundays, but make sure to check each individual website to confirm. Here's a list of the free days at some of the most popular museums.
Museo del Prado: Free from Monday to Saturday 6:00 pm to 8:00 pm and on Sundays and holidays from 5:00 pm to 7:00 pm. Book here your free ticket!
Museo Nacional Centro del Reina Sofia: Free on Monday and Wednesday to Saturday from 7:00 pm to 9:00 pm. Free on Sundays from 1:30 to 7:00 pm and free all day on April 18, May 18 and October 12.
Museo Thyssen-Bornemisza: Free on Mondays between 12:00 and 4:00 pm.
PANORAMIC VIEWS
Situated on the ninth floor of the El Corte Inglés department store in the Callao plaza, this cafe/market/gourmet food shop has incredible views of Madrid's famous Gran Via and surroundings. You won't be able to enjoy the views for too long without having to sit and pay to order a drink or snack, but you can at least pop up for a quick panoramic shot of the city, perfect for your Instagram.
Egyptian temples aren't the first thing that comes to mind when thinking about Spain, but the Templo de Debod is from Aswan, Egypt, and was dismantled to be sent to Madrid as a gift in 1968. A good place to see the sunset and take some photos.
Madrid Rio is a good place to take a panoramic walk and maybe take some coffee, don't miss it.
Rooftop in Madrid are very common the and most famous are:
(Visited 33 times, 1 visits today)