For my trip, I book a room at Hotel Vert which is located 2.4 km from the center of Le Mont Saint Michel. This charming historic hotel, suitable for families, combines traditional warmth with contemporary interior design in sophisticated pastel colors.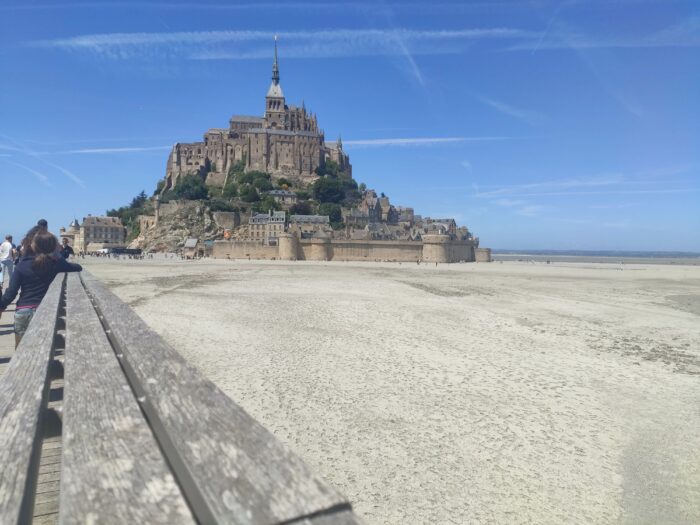 GENERAL INFORMATION
Check-in at Hôtel Vert is from 5:00 PM, and check-out is until 11:00 AM
The Vert Hotel provides a 24-hour reception
They only keep the luggage for people traveling on foot or by bus.
There is also an on-site supermarket and souvenir shop.
A buffet breakfast is served daily in the restaurant. The hotel offers a full breakfast at the price of EUR 9 per person per day.
The hotel's bar, L'Equinoxe, opens onto a private terrace. Dinner is offered every evening in the à la carte restaurant LA Rotisserie.
Parking: they will send you an access code even if you don't book a parking spot. It costs 9€80 for 24h or each time you come in. It must be paid at Transdev company when you go out.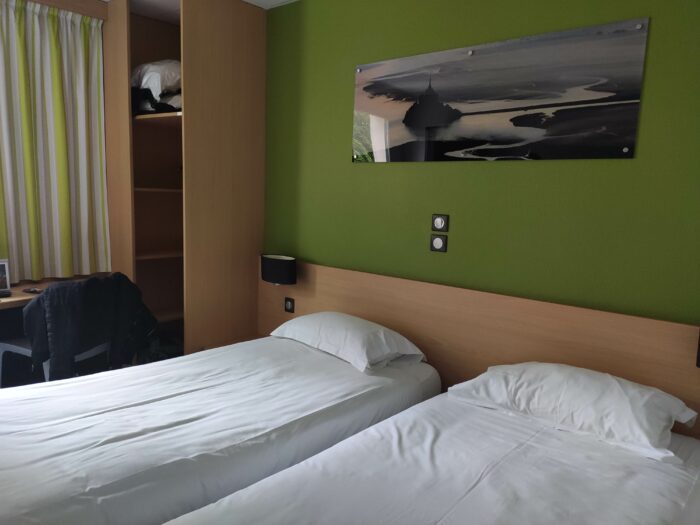 ROOM AND SERVICE
Hotel Vert offers pastel-colored rooms with a private bathroom, TV and free Wi-Fi access. The hotel offers accommodation in 54 rooms equipped with a flat-screen TV with satellite channels, free Wi-Fi and TV with multiple channels. Hotel Vert features views of the garden. There are also private bathrooms, equipped with a hairdryer, towels and bath towels.
I paid for a double room for 99€ per night.
MONT SAINT MICHEL
There is an exclusive parking lot on the mainland, from where you have to walk 800 m to the Place des Navettes. At the Place des Navettes, you can take the shuttle service to the mainland or cross the causeway on foot, is a very nice walk only 2km. Mont Saint Michel has a passenger shuttle service that connects the island to the mainland. This free shuttle will drop you off about 350 m from the main island and operates from 7h30 to midnight.
CONCLUSION
Location: 

Price: 

Comfort: 

Facilities: 

Cleanliness: