Warning: Trying to access array offset on value of type null in /customers/8/a/2/mytravelingcam.com/httpd.www/wp-content/plugins/contextual-related-posts/includes/content.php on line 49
Brittany is a must for anyone who spends a longer stint in France than a simple sojourn in Paris. Whether you're looking for medieval towns, coastal walks, or a quiet place to visit, we have you covered. Here are the perfect itineraries for a 5 Days in Brittany.
5 DAYS IN BRITTANY
Nantes
Mont Saint Michel
Saint-Maló
Rennes/Fougeres
Dinan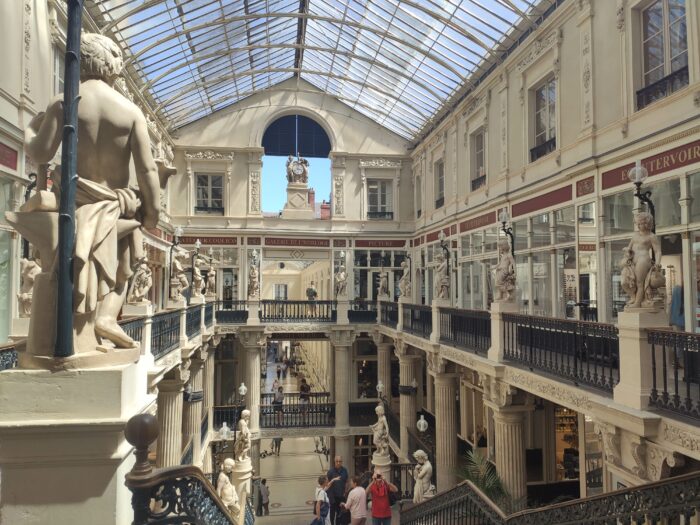 DAY 1: NANTES
Nantes, a city nestled in the Loire estuary, 55 km from the ocean, stretches between the confluence of the waters of the river and the ocean. The castle of the Dukes of Brittany reminds us that it was the historical capital of Brittany. Our trip to Brittany starts from here, so let's go to visit it. Check out the free tour of Nantes!
DAY 2: MONT SAINT MICHEL
You've probably seen photos before: a dramatic-looking rock jutting out of the sea, with mythical Gothic buildings clinging to its sides… this fairy-tale setting is Mont Saint Michel, a tidal island located at the mouth of the Couesnon River on the Normandy coast. It is one of France's most visited monuments and has been considered a sacred place for over a thousand years. Continue reading…
DAY 3: SAINT MALÓ
The facades and towers that emerge from the fortifications give to Saint-Malo its characteristic silhouette. To approach the city of Saint-Malo, the first thing to do is to walk the coastal path and enjoy the breathtaking views. Continue reading…
DAY 4: RENNES / FOUGERES
Rennes, known for its university and cultural dynamism, unites reason with the heart to become lively, leisurely and surprising. Its collection of historic streets, its majestic facades or perhaps a concert hall, or a trendy restaurant or a designer boutique… and then we visit Fougères, with its characteristic castle founded in 1020, still has its original charm.
DAY 5: DINAN
Dinan was the surprise of my last trip to Brittany, I didn't expect to see such a beauty (after being in Mont Saint Michel). With its almost three kilometers of ramparts, Dinan and its 14th century castle stand proudly on the Rance River.
From the marina, located in the lower part of the city, beautiful walks lead to the estuary. On the other hand, in the upper part, the cantilevered medieval houses complete the visit to this town with a marked medieval character. Continue reading…
ITINERARY MAP