Warning: Trying to access array offset on value of type null in /customers/8/a/2/mytravelingcam.com/httpd.www/wp-content/plugins/contextual-related-posts/includes/content.php on line 49
With a 3-hour walk along these wooden walkways, you easily see Aveiro. We'll find ourselves in the middle of stunning nature, and the surroundings of the Paiva River, as we make our way through the Arouca Geopark. Did you know that Arouca is home to the longest pedestrian suspension bridge in the world? We'll walk the 516 Arouca Bridge during our visit!
AVEIRO TOUR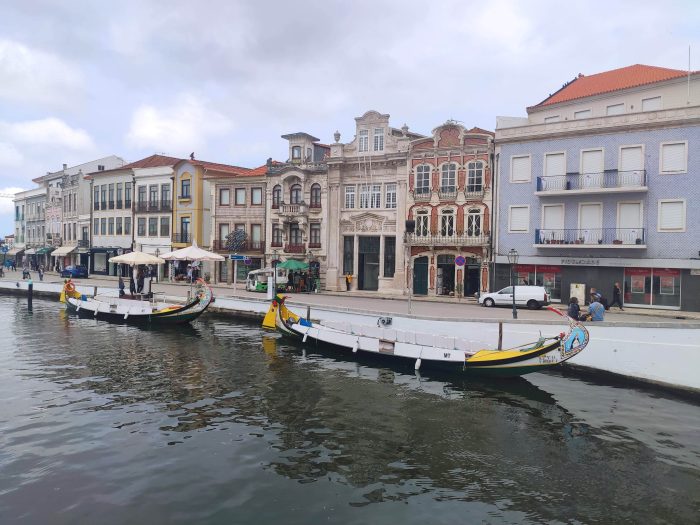 Aveire is the Venice of Portugal. There we'll see the magnificent Republic Square with its elegant 18th century Town Hall and we'll pass in front of amazing Art Nouveau constructions such as the Casa do Major Pessoa and the Ergovisão building. We'll also try some ovos moles, the famous Portuguese candied eggs.
After discovering the history of Aveiro, take a traditional moliceiro boat for a brilliant 45-minute trip along the city's canals, with unique views of the colorful streets!
WHERE TO SLEEP
The Bussaco Palace has all the features of the dreamer's "romantic palace" – set in the heart of the glorious Bussaco National Park, high on a hill, and resplendent in its decorative Manueline-Gothic architecture, this legendary Palace was built for the last King of Portugal in 1885, converted into a deluxe hotel in 1917, and is nowadays one of the most beautiful and historic hotels in the world. You see another similar palace in Sintra (same architect).