Barcelona is a complete city, from the sea to the mountains and from culture to entertainment. But today we will discover the 7 beaches outside Barcelona, ​​where you can enjoy the Catalan coast without tourists. People who live in Barcelona often use these beaches to take refuge from the "cerveza/beer" to "mojito mojito" which invade the city beaches every year. First of all, when I want to go to the beach, I never stay in the city, also because the water starts to be very dirty starting from 3 pm.
Sant Pol de Mar
Garraf
Castelldefels
Gavá
Badalona
Mataró
NORTH BEACHES
If you want to be on the beach quickly, the north is much more supplied at train levels. You should always take the R1 line towards Blanes. The ticket is not the same depending on the area so be careful.
Badalona = 25min from pl. Catalunya every 15min, the beach is 5min from the train station. It's in zone 1 so you don't have to pay for a ticket if you bought the t10 (zone 1). So many bars and restaurants on the beach, I recommend the Estupendo, reservations required.
San Pol de Mar = one of the most beautiful ever, 1h from pl. Catalunya every 15min (10€ a/r). You can stay in the country or walk (many km) and look for the most hidden and wild coves of this stop.
Mataró = zone 3, return ticket 8 €, 40min from pl. Catalunya every 15min. The beaches are like those of Badalona, ​​the same amount of restaurants, but I recommend the Can Margarit paella, it's very good.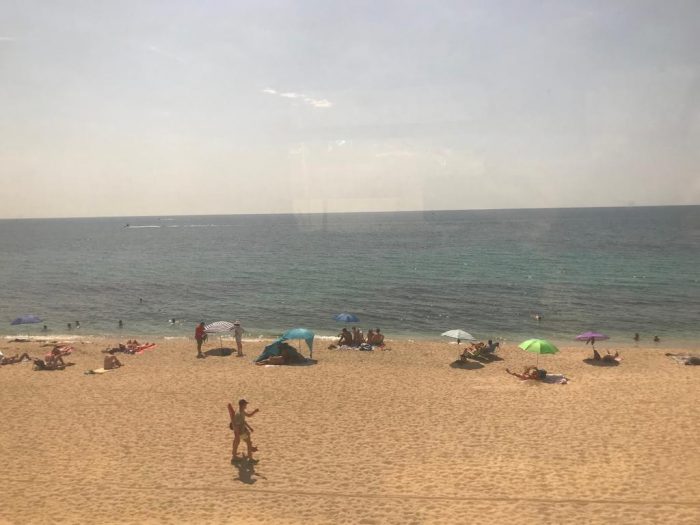 SOUTH BEACHES
Gavá = is a very wild beach, few chiringuitos, and restaurants, I recommend picnics. But also very quiet, at 53min from Pl. Catalunya, no train just bus, in L94 line bus always zone 1.
Castelldefels = much loved by surfers for its waves, 22 min from Sants Estació with the R2S. Zone 1 (the stop is called Platja de Castelldefels), so you don't have to pay more than € 2.05. Excellent restaurants, and extensive beaches. If you want to stop in the evening the chiringuitos are open until 23/24, often during the summer they put some music on the beach.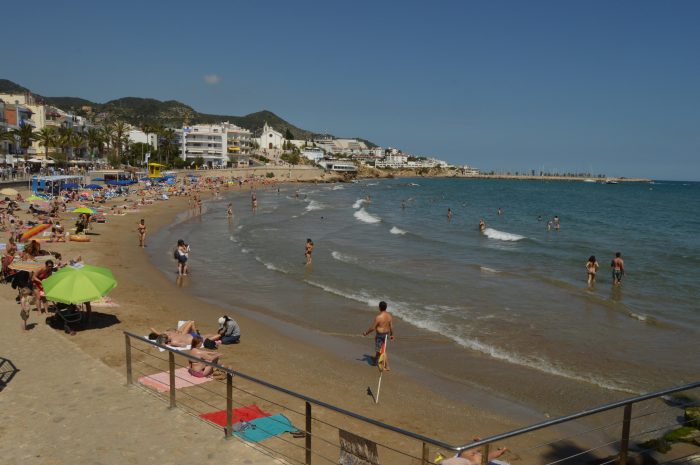 Sitges = well known in the gay world (for its carnival, and it's movie festival too) who want to spend the day outside Barcelona, ​​all the info in this post. I love this city.
Garraf = is a very wild area of ​​the south coast, it starts from Barcelona Sants, 35min journey. Bring sandwiches or food, just few bars.
(Visited 59 times, 1 visits today)