Chinatown is one of the most curious and interesting visits you can make in San Francisco. The district is incomparably more interesting than other famous Chinatowns in the world such as, for example, the one in New York.
ABOUT THE DISTRICT
The origins of Chinatown San Francisco dating back to the arrival of Chinese citizens to work in the gold mines of California, which began in the mid-nineteenth century.
As a curiosity, I will tell you that San Francisco Chinatown was created in the 1840s and is the oldest in the United States. Today it is even more visited by tourists than the Golden Gate Bridge itself.
San Francisco's Chinatown is the second largest Chinese community in the United States, second only to New York City.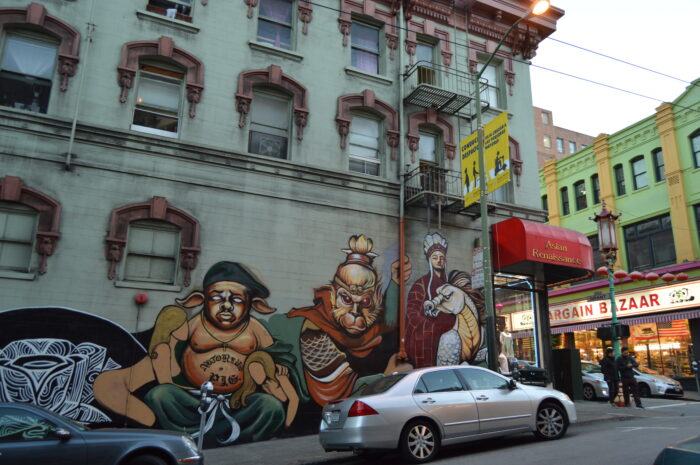 HOT TO GET THERE
The Chinatown Chinatown of San Francisco is located very close to the center of the city, Downtown, born on Market Street and extending northward to Broadway Avenue, at its junction with Columbus Avenue.
The best time of the day to visit Chinatown is at noon, when all the stores are open and the streets are busy with locals. In the evening you will see lots of colorful lights and lanterns but the streets are quieter and many stores are closed.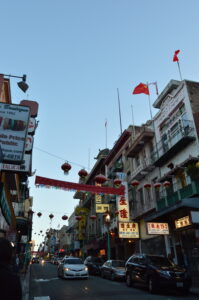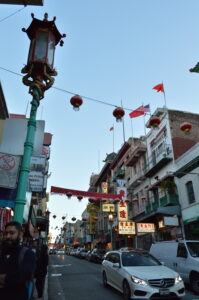 WHAT TO DO
Along the route towards Broadway Avenue, you will really experience the atmosphere of a Chinese city, with buildings of Chinese architecture, Chinese street lamps along the street, restaurants, clothing stores and stores of Chinese origin, etc..
It is advisable to go down Stockton Street, where the oriental atmosphere is even greater.
In its main square, Portsmouth, it is common to see many Chinese practicing Tai-Chi or playing Chinese chess.
This square is considered the heart of Chinatown, and in summer it is usually held a night market.
check all the graffitis on this district, they are amazing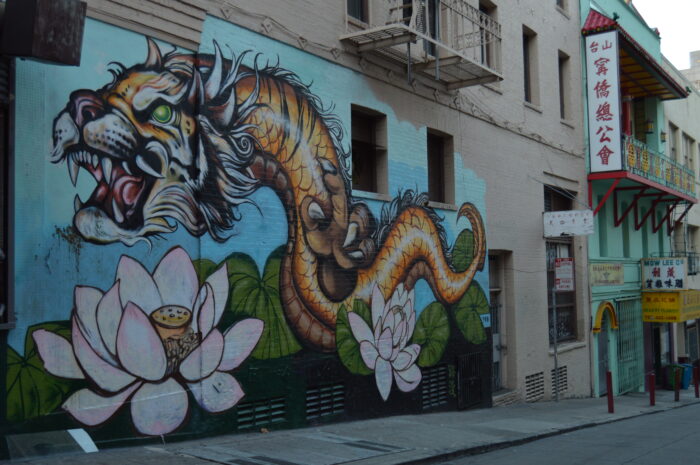 https://mytravelingcam.com/the-5-most-beautiful-murals-of-san-francisco/